Strategies
MLB FanDuel Lineup for Monday June 19th 2017

The dog days of summer have arrived as the 2017 MLB Schedule continues to heat up tonight with an 11 game slate to open up the work week. For Daily Fantasy Baseball owners tonight's slate may simply come down to the right pitcher as we see some solid starters taking the hill on tonight's schedule.
At the top of that list sits Clayton Kershaw who has is nearly a must start on most fantasy nights in cash lineups while still carrying a small GPP upside. Tonight we like him against a New York Mets lineup that has had their struggles against him. Entering tonight the Mets current lineup is just 26 for 155 against him with 46 career strikeouts.
While we love the starting pitching tonight we also like a few of the key hitting matchups that could turn in some big time production. With that said here are a few of the MLB Stacks we like for tonight's MLB Schedule.
3 MLB Stacks We Like For Monday June 19th, 2017
Nelson Cruz – Mike Zunino – Mitch Haniger
Eric Thames – Manny Pina – Eric Sogard
Kris Bryant – Anthony Rizzo

Here is our Daily Fantasy Baseball Options for Monday June 19th, 2017.
Starting Pitcher – Corey Kluber
In the end while we really like Kershaw tonight and expect to use him in some of our lineups we just couldn't look past Kluber. That being said Kluber has a difficult matchup against a solid Baltimore Orioles lineup tonight at a very hitter friendly ball park. With that said its hard to look past him against an Orioles team that has struggled for most of the last month and rank near the top in all of baseball in strikeouts as a team.
Top Tier Option: Clayton Kershaw
Mid Tier Option: Brad Peacock
Fantasy Sleeper: R.A. Dickey
Catcher – Matt Wieters
Now depending on which direction you may have gone on the mound you might be able to go a little more expensive at the catcher position. For us we like Wieters tonight who has shown some signs of life over the past week of the season. Add that with the fact he carries a stat line that consists of a .300 ISOPower, .424 wOBA and a .333 BABIP against left handed starters makes him a solid start tonight.
Top Tier Option: Mike Zunino
Mid Tier Option: Robinson Chirinos
Fantasy Sleeper Option: Jett Bandy/Manny Pina
First Base – Eric Thames
His fantasy salary cap number has finally started to rise making him a little more risky of a play than when he sat near the $3k mark. That being said Thames continues to hit picking home runs up in four of his last five games including a stretch of four straight games. That type of production to go along with a .320 ISO Power and .392 wOBA stat line makes him a difficult option not to play tonight. Meanwhile someone like Matt Adams has a solid GPP upside based on his past success against Johnny Cueto.
Top Tier Option: Anthony Rizzo
Mid Tier Options: Matt Adams
Fantasy Sleeper: John Jaso
Second Base – Scooter Gennett
After spending heavy at first base, starting pitcher and third base it leaves a little need for some salary cap help. One option we love tonight is the Cincinnati Reds second baseman who carries just a $2,400 salary but also has a huge GPP upside. Entering tonight Gennett has posted .372 wOBA and a .346 BABIP mark against right handed starters this season.
Top Tier Option: Jose Altuve
Mid Tier Option: Eric Sogard
Fantasy Sleeper: Josh Rutledge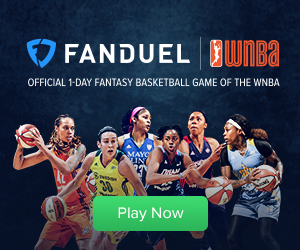 Third Base – Kris Bryant
Looking at the third base options we could go a few directions depending on the route you take on the mound. For us as we love Kluber tonight we turned away from Manny Machado despite loving his salary cap number of just $3k tonight. After looking at Machado, we looked at the rest of the numbers leading us to the Chicago Cubs third baseman. On the year Bryant has crushed lefties posting a .348 ISO Power mark to go with a .483 wOBA and a .333 BABIP against them.
Top Tier Option: Josh Donaldson
Mid Tier Option: Manny Machado
Fantasy Sleeper: Derek Dietrich
Short Stop – Erick Aybar
We could have easily gone a few directions at short stop including going with a top option play like Carlos Correa. In the end we just couldn't pass up the value of Aybar tonight who will face a starter he has had some solid against in his career. Entering tonight the San Diego Padres second baseman is 10 for 26 against Jon Lester with a few extra base hits.
Top Tier Option: Carlos Correa
Mid Tier Option: Elvis Andrus
Fantasy Sleeper Option: Ruben Tejada
Outfielders – Nelson Cruz, Matt Kemp & Mallex Smith
With all the options available tonight in the outfield it left us looking at a ton of players we really like tonight. In the end we could just go with three to round out our top options to work with some of the players available. This opened up the door for Cruz to be out top option while Kemp and Smith offer some solid value with their cap number. Entering tonight, Cruz has crushed Anibal Sanchez in just 12 at bats picking up five hits all extra bases including four of them for home runs. Meanwhile Kemp has had similar production against Cueto leaving us with just around $2700k to work with. In that group Smith is hard to look past as he seems to find a way to get on base each night while posting at least nine fantasy points.
Top Tier Option: Giancarlo Stanton & Bryce Harper
Mid Tier Option: Adam Duvall & Mitch Haniger
Fantasy Sleeper Option: Michael Conforto & Albert Almora Jr