Strategies
MLB FanDuel Lineup for Monday September 19th 2016

The weekday gets rolling with some big time FanDuel action heating up as the 2016 MLB Playoff continue. One of those prime time battles will take place at Camden Yards as the Boston Red Sox make the trip South to Baltimore to take on the Orioles in a crucial four game set.
For us this is a key contest to consider tonight as these two teams sit as two of the better hitting clubs in all of baseball. The Orioles rank at the top of the list in all of baseball in home runs as the team has a slight chance to have three players with over 40 home runs. Currently Mark Trumbo leads all of Major League Baseball with 43 while teammates Chris Davis (38) and Manny Machado (36) sit in the top eight.
Another contest we suggest turning your attention to while building your FanDuel lineup tonight takes place at Coors Field as the St. Louis Cardinals travel out West to take on the Colorado Rockies. This game is sure to feature some offense as Coors Field ranks near the top in offensive production according to MLB Park Factors.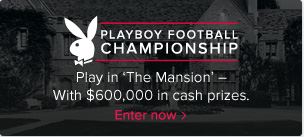 Along with Longoria here is the rest of the top MLB FanDuel Options for tonight!
FanDuel Starting Pitcher Options Monday September 19th, 2016
Clayton Kershaw, Los Angeles Dodgers: This will be Kershaws third start since returning from the disabled list and one that will feature a prime time showdown with fellow ace Madison Bumgarner. That beign said, Kershaw took a big step forward in his last outing going five innings while posting 30 fantasy points. In the end we feel comfortable going with either Kershaw or Bumgarner tonight.
Other FanDuel Starting Pitcher option to consider is Madison Bumgarner and Noah Syndergaard.
Fantasy Sleeper Option: Braden Shipley
FanDuel Catcher Options Monday September 19th, 2016
Yadier Molina, St. Louis Cardinals: Now for us this play simply comes down to the fact that Molina will be hitting in one of the top home run ball parks in all of baseball. Along with that the Cardinals catcher has been solid picking up hits in six straight games.
Other FanDuel Catcher Options include J.T. Realmuto and Derek Norris.
FanDuel First Base Options Monday September 19th, 2016
Chris Davis, Baltimore Orioles: The hunt for 40 will continue tonight as the Orioles first baseman sits just two shy as he faces off against Rick Porcello. Entering tonight, Davis is eight for 32 off of the Red Sox starter with three career home runs.
Other FanDuel First Base Options include Lucas Duda (Fantasy Sleeper) and Hanley Ramirez.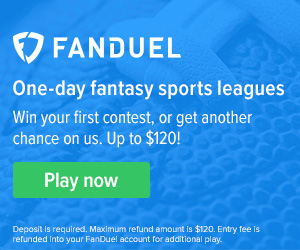 FanDuel Second Base Options Saturday September 19th, 2016
Jean Segura, Arizona Diamondbacks: While we considered DJ LeMahieu and Matt Carpenter as well we were able to save a few bucks by going with Segura. That being said the Diamondbacks second baseman might be the hottest of the bunch posting over 21 fantasy points in four of his last six games.
Other FanDuel Second Base Options include Matt Carpenter, Dee Gordon (Fantasy Value Play) and DJ LeMahieu.
FanDuel Third Base Options Monday September 19th, 2016
Jose Reyes, New York Mets: Now Reyes might not be a top tier fantasy producer like Manny Machado or Josh Donaldson he does give us some potential. The Mets third baseman has hits in five of his last six games including two multi hit performances. For us Reyes is a nice value play that fits into the salary cap with one of the big arms on the mound.
Other FanDuel Third Base Options include Noland Arenado and Ryan Flaherty (Fantasy Sleeper).
FanDuel Short Stop Options Monday September 19th, 2016
Jhonny Peralta, St. Louis Cardinals: For us the short stop position is one we could go as cheap as possible with someone like Adeiny Hechavarria or even Stephen Drew if he is in the lineup. If you have the extra cap space tonight we like Peralta hitting at a very hitter friendly Coors Field while supporting a below average salary.
Other FanDuel Short Stop Options include Adeiny Hechavarria (Fantasy Sleeper), Stephen Drew (Fantasy Sleeper), J.J. Hardy and Carlos Correa.
FanDuel Outfielder Options Monday September 19th, 2016
Mookie Betts, Boston Red Sox: How can we not put Betts atop of list of top fantasy outfield options tonight? On the season Betts is hitting .381 against the Baltimore Orioles while scoring 20 runs, picking up four doubles to go along with eight home runs and 19 runs driven in.
Mark Trumbo, Baltimore Orioles: After missing a couple games the Orioles power hitting outfielder was back in the lineup on Sunday and he didn't disappoint. Trumbo finished with two hits including his Major League leading 43rd home run of the season. Trumbo is seven for 22 off of Porcello in his career with three of those hits going for home runs.
Michael Bourn/Ichiro Suzuki, Fantasy Sleeper Outfielder: Now for us this play will simply come down to how you build your lineup. If you already have a few Orioles we suggest going with Suzuki tonight to free up some cash. On the other hand if you passed on Trumbo you could go with Bourn (monitor lineup). Bourn is an interesting option that can swipe a bag, score runs and even hit home runs.
Other FanDuel Outfielder Options include Carlos Gonzalez, Jeremy Hazelbaker, Mike Trout and Adam Duvall.