Strategies
MLB FanDuel Lineup for Monday September 26th 2016

Monday has arrived meaning another busy work with filled with a ton of opportunities to take advantage of some action on FanDuel. That includes the last full week of the 2016 Major League Baseball season that gets underway tonight with a 10 Game MLB Schedule.
One contest that we will pay extra attention to features the New York Mets heading to Miami to take on the Marlins. After a very sad day for the entire baseball world with the passing of 24 year old Jose Fernandez, the Marlins who cancelled their game on Sunday will return to the diamond. For us we expect both the Marlins and Mets to play this game with full emotion as that is how Fernandez would have wanted them to.
Now as individual players we like tonight the first of the group is Corey Kluber who will take the hill for the Cleveland Indians against the Detroit Tigers. Kluber and the Indians hold a solid lead in the American League Central but each win down the stretch keeps them in position to land home field advantage.
Meanwhile at the plate Nelson Cruz is red hot and a player that needs to be considered for any FanDuel Lineup tonight. Entering tonight, Cruz has homered in three straight games (4 home runs total) while picking up two hits in each of those games to go along with eight runs batted in.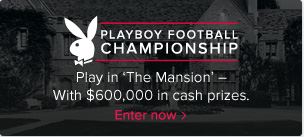 FanDuel Starting Pitcher Options Monday September 26th, 2016
Corey Kluber, Cleveland Indians: For us it is simply impossible to look past the Indians ace tonight despite having to face a difficult Tigers lineup. Entering this contest, Kluber has not posted less than 30 fantasy points in a start since the first week of July. Over his past six starts the Indians starter has five games over 42 with two of those games going for 60 and 63.
Other FanDuel Starting Pitcher option to consider is Tanner Roark.
Fantasy Sleeper Option: Sean Manaea
FanDuel Catcher Options Monday September 26th, 2016
Stephen Vogt, Oakland A's: Vogt is a solid FanDuel option tonight at the catcher slot based on his past success against Jered Weaver to go along with a bargain fantasy salary. In his career Vogt is 10 for 33 against Weaver with two home runs and four runs driven in.
Other FanDuel Catcher Options include Victor Martinez (Consider if you turn to someone other than Kluber) and Jonathan Lucroy.
FanDuel First Base Options Monday September 26th, 2016
Joey Votto, Cincinnati Reds: It was a three way tossup for first base tonight but ended up with Votto. The Reds first baseman is 16 for 43 off of Jaime Garcia in his career with six extra base hits. Now the other two options Miguel Cabrera and Chris Carter are solid as well depending on who you go with on the mound.
Other FanDuel First Base Options include Chris Carter, Miguel Cabrera and Yonder Alonso (Fantasy Sleeper).
FanDuel Second Base Options Monday September 26th, 2016
Dee Gordon, Miami Marlins: Look for Gordon to be one of those players who goes all out tonight for the Marlins. In his two previous starts, Gordon has posted 18.4 and 36.4 fantasy points. Now our top option of the night is Jose Altuve but you will have to get creative with that if you elect to go with Kluber on the mound.
Other FanDuel Second Base Options include Jose Altuve, Carlos Sanchez and Robinson Cano.
FanDuel Third Base Options Monday September 26th, 2016
Ryon Healy, Oakland A's: We could have easily gone with his teammate Danny Valencia as well. For us Healy makes perfect sense after hitting his 13th home run of the season and will get a chance to face off against Weaver who has allowed the second most home runs in all of baseball.
Other FanDuel Third Base Options include Evan Longoria, Danny Valencia and Jedd Gyorko.
FanDuel Short Stop Options Monday September 26th, 2016
Elvis Andrus, Texas Rangers: As we built our MLB FanDuel Lineup for tonight we tried to pick a few positions that we could go cheap with and the short stop was our top option. One of those options is Elvis Andrus who currently sits under the $3k mark while showing he can post big fantasy numbers (three games over 18 fantasy points in his last five).
Other FanDuel Short Stop Options include Marcus Semien, Chris Owings and Francisco Lindor.
FanDuel Outfielder Options Thursday Monday September 26th, 2016
Giancarlo Stanton, Miami Marlins: Looking at the matchups tonight landed us with the Marlins outfielder. Entering tonight, Stanton is five for 13 in his career off of Bartolo Colon with three home runs. Downside is you might have to look cheaper if you went expensive on the mound and at other positions.
Mikie Mahtook, Tampa Bay Rays: Before going with the Rays outfielder ensure he will be in the lineup tonight. If he is we like him as a FanDuel Fantasy Sleeper option tonight against James Shields who leads the Majors with 38 home runs allowed.
Carlos Gomez, Texas Rangers: We tossed around a lot of names that we like tonight in the outfield before going with Gomez. For us we like the Rangers matchup tonight at home against Matt Garza who has struggled at times this season.
Other FanDuel Outfielder Options include Khris Davis, Mike Trout, Jose Bautista, Andrew McCutchen and Rajai Davis.