Strategies
MLB FanDuel Lineup for Thursday September 8th 2016

The pressure is heating up around Major League Baseball as the 2016 Playoffs are just around the corner. That same pressure is mounting for FanDuel owners as the final few weeks to cash in on the regular MLB season is upon us.
This makes Thursday Nights contest critical for us to get back to work and take advantage of the six game slate hitting the diamond at 7:05pm Et or later. Now the big question mark of the night is which of the 12 starters taking the hill should we build our FanDuel lineup around.
At the front of the pack is Alex Cobb for the Tampa Bay Rays as well as Jaime Garcia for the St. Louis Cardinals. For me the solid play is Cobb who managed to go five innings in his first start of the season back on September 2nd against the Toronto Blue Jays while finishing with 30 fantasy points.
Now to go along with Cobb here is the rest of the options we like to build our FanDuel roster around on Thursday September 8th, 2016.

FanDuel Starting Pitcher Options Thursday September 8th, 2016
Alex Cobb, Tampa Bay Rays: Its hard to use any type of success patterns for this play as Cobb has only appeared in just one game this year after recovering from Tommy John Surgery. That being said when healthy Cobb has put up great numbers for the Rays and his daily fantasy owners.
Jaime Garcia, St. Louis Cardinals: Based on his past success against the Milwaukee Brewers, Garcia is another solid fantasy option on Thursday Night. The Cardinals starter has held the Brewers in check with just a .180 batting average over 122 career at bats while picking up 28 career strike outs.
Fantasy Sleeper Option: Clayton Richard
FanDuel Catcher Options Thursday September 8th, 2016
Chris Iannetta, Seattle Mariners: Looking at todays Pitchers/Hitter matchups landed us with the Mariners catcher. Ianneta has picked up nine hits in 26 career at bats against Derek Holland with one of those hits going for a home run. If your not looking to free up some salary you could also turn to Gary Sanchez at home.
Other FanDuel Catcher Options include Gary Sanchez and Yadier Molina
FanDuel First Base Options Thursday September 8th, 2016
Joey Votto, Cincinnati Reds: The options are thin tonight with a very light slate of games taking to the diamond. That being said Votto continues to put together a very solid 2016 campaign including picking up at least one hit in each of the Reds last six games.
Other FanDuel First Base Options include Logan Morrison and Mark Teixeira (Fantasy Sleeper)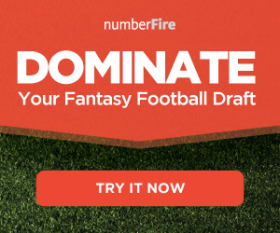 FanDuel Second Base Options Thursday September 8th, 2016
Robinson Cano, Seattle Mariners: While a few of the positions are thin tonight the second base slot has a few solid options including Cano. The Mariners second baseman has posted at least two hits in three of his last six games while picking up hits in each of those contests (2 home runs, one double).
Other FanDuel Second Base Options include Josh Harrison and DJ LeMahieu
FanDuel Third Base Options Thursday September 8th, 2016
Evan Longoria, Tampa Bay Rays: There is no way we would turn to any other hitter than the Rays third baseman tonight. Longoria who has had a solid track record hitting solid starters has hit CC Sabathia very well over 70 career at bats. That includes picking up 16 extra base hits (seven home runs) to go along with 16 runs driven in while posting an 1.329 OPS.
Other FanDuel Third Base Options include Jedd Gyorko and Adrian Beltre

FanDuel Short Stop Options Thursday September 8th, 2016
Jose Peraza, Cincinnati Reds: The short stop position tonight is one that we aren't high on but a position you could free up some additional salary cap space. That being said the Reds short stop has been hot picking up four hits last night while posting at least two hits in three of the previous four games before that.
Other FanDuel Short Stop Options include Jordy Mercer and Brad Miller
FanDuel Outfielder Options Thursday September 8th, 2016
Starling Marte, Pittsburgh Pirates: With the lack of hitter/pitcher career numbers tonight Marte is one of the only options that has had success against the starter he is facing. Entering tonight Marte is six for 15 in his career off of Dan Straily with one of thos hits going for extra bases.
Bryce Harper, Washington Nationals: Despite living up to the hype that was built entering this season coming off his first MVP season, Harper is still a threat nearly any night of the week. Over his last five games, Harper has two doubles, one run batted in, three runs scored, two stolen bases and three walks to help his fantasy numbers.
Jacoby Ellsbury, New York Yankees: Ellsbury has put together three solid fantasy games in a row. That includes posting 12 fantasy points last night and 31.7 on Monday. We are looking to ride the hot bat for one more day to see if the hits keep coming.
Other FanDuel Outfielder Options include Kirk Nieuwenhuis, Steven Souza Jr, Adam Duvall and Carlos Gonzalez.