Strategies
MLB FanDuel Lineup for Tuesday August 8th 2017

The daily fantasy baseball action picks up tonight with a full MLB Schedule taking to the field tonight. With all 30 teams in action the list of top tier daily fantasy baseball options are endless including a solid group of starters taking to the hill to go along with a few players who are red hot around the league.
Tonight's MLB Schedule includes top tier fantasy starters Corey Kluber and Chris Sale while someone like Dallas Keuchel could have value at just under the $9k mark. For us the starter that jumps out on paper is Sale as he has the better of the matchups with Kluber while Keuchel still fights to get back to the way he was before he landed on the disabled list.
Now before we get to our top Daily Fantasy Baseball options for Tuesday August 8th, 2017, let's take a look at a few quality stacks that you could consider building around.
MLB Fantasy Stack Options for Tuesday August 8th, 2017
Jose Bautista – Justin Smoak – Steve Pearce
Cody Bellinger – Corey Seager – Yasmani Grandal
Jose Altuve – Yuli Gurriel – Jake Marisnick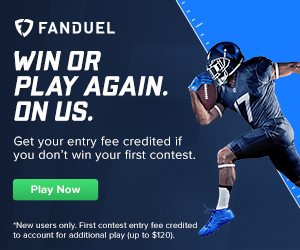 With that said let's get to the rest of the guys we like to build our daily fantasy baseball rosters around.
Here is our Daily Fantasy Baseball Options for Tuesday August 8th, 2017
Starting Pitcher – Chris Sale
The daily fantasy options are endless on the mound with a few solid starting pitching options. For us we strongly considered Dallas Keuchel as well as Jose Quintana based on their matchups. Meanwhile on the sleeper side of the action we are looking at Sal Romano who will benefit from one of the lower ranked hitting teams in all of baseball. In the end, Sale is possible the most consistent starter in all of baseball posting over 40 fantasy points in 10 of his last 11 outing.s Tonight he will get a chance to face a Tampa Bay Rays team that ranks second in all of baseball with 1,085 strikeouts. In his last two outings against the Rays, Sale has struck out 12 batters in each of those contests.
Top Tier Option: N/A
Mid Tier Option: Dallas Keuchel & Jose Quintana
Fantasy Sleeper:Sal Romano
Catcher – Jason Castro
After electing to spend heavy on the mound, it leaves us looking for low cost options at a few of the positions. One of those positions we like to bargain hunt at is the catcher position and Castro fits the bill. Castro enters tonight's game five for 12 off of Matt Garza in his career with two home runs. Add that with the fact Garza likes to pitch down and away to righties a zone that Castro has success at.
Top Tier Option: N/A
Mid Tier Option: Yadier Molina
Fantasy Sleeper Option:Manny Pina

First Base –Yuli Gurriel
For us this move simply comes down to saving a few dollars to help build the rest of our club as we also like both Cody Bellinger and Justin Smoak tonight. In the end Gurriel is another solid candidate and should benefit from facing off against Derek Holland. Holland enters tonights contest with righties posting a .400 wOBA against him to go with a .266 ISOPower mark. Those types of numbers have us looking at a trio of righties int he Astros lineup.
Top Tier Option: Cody Bellinger &Justin Smoak
Mid Tier Options: Carlos Santana & Kendrys Morales
Fantasy Sleeper: C.J. Cron& Jesus Aguilar
Second Base – Jose Altuve
We just can't look past the potential damage the Astros lineup could do tonight against Derek Holland. That type of potential lands Altuve in the center of our lineup while leaving us to look for bargains else where. Along with the struggles Holland has had against righties, Altuve has been hot picking up another three hit performance while raising his MLB lead in batting average to a .364 mark.
Top Tier Option: Jonathan School
Mid Tier Option:Ian Kinsler
Fantasy Sleeper:Brandon Drury
Third Base – Derek Dietrich
Now the third base position is an interesting one for us tonight as we could spend heavy on some one like Manny Machado or Alex Bregman. To make that move happen we would have to look a look cheaper at second base or like one of our mid tier options on the mound. In the end Dietrich is an option we like who has been consistent for most of the season but always finds a way to get on base. Now for us we are looking to take advantage of the in experienced A.J. Cole who in limited outings have struggled against lefties allowing a .574 wOBA and a .471 ISOpower mark.
Top Tier Option:Manny Machado & Alex Bregman
Mid Tier Option: Todd Frazier & Nicholas Castellanos
Fantasy Sleeper:Danny Santana

Short Stop – Jordy Mercer
On a night where we spent heavy at a few of the other key positions, it leaves us looking for low tier options at short stop but ones that also carry a high upside. For us one option we like to ride with because of his plus power side is Jordy Mercer. Despite going hitless in his last eight at bats, Mercer has the ability to get on through other ways making him solid fantasy candidate. On the year righties have posted a .362 wOBA against Matthew Boyd while Mercer has a .301 clip against lefties.
Top Tier Option: Corey Seager
Mid Tier Option:Tim Beckham
Fantasy Sleeper Option: Tim Anderson
Outfielders – Andrew Benintendi, Nicky Delmoninco & Jake Marisnick
Ideally I would stack Bryce Harper, Giancarlo Stanton & Mike Trout together tonight. But for that to happen I would have to go with my sleeper option on the mound which I do like so that is a real possibility in a lineup or two. With that said for us we are looking at Marisnick as one of those Astros who should benefit from his matchup against Derek Holland while Delmonico has been hot since coming up to the majors despite having a difficult matchup against Keuchel tonight. Meanwhile Benintendi much like Christian Yelich are two options we love that always find a way to put together good fantasy performances.
Top Tier Option: Bryce Harper, Mike Trout & Giancarlo Stanton
Mid Tier Option:Christian Yelich & Steve Pearce
Fantasy Sleeper Option: Jesse Winker