Strategies
MLB FanDuel Lineup for Tuesday July 19th 2016

The MLB FanDuel action will fall in the hands of a few big arms taking to the hill for their respective teams tonight. One of those arms is Jake Arrieta for the Chicago Cubs who will look to lead his team to a win on the road in New York against the Mets.
After a brilliant start to the 2016 Major League Baseball season, Arrieta has struggled for his fantasy owners over his last three outings. In those three outings, the Cubs ace has picked up just 18, 16 and 24 fantasy points. One of those starts came back on July 2nd against this same New York Mets team that has had success against him.
Two of those hitters include outfielder Curtis Granderson and shortstop Asdrubal Cabrera with much of their past meetings coming back in the American League. Granderson in his career is 10 for 30 off of Arrieta with three home runs to go along with nine runs batted in while Cabrera is five for 11 with two career home runs.
Along with Arrieta the other top options on the mound tonight feature Noah Syndergaard who just posted a 54 point fantasy performance back on July 3rd against the Chicago Cubs. Another option is Danny Salazar for the Cleveland Indians with some small worry on whether or not he is completely healthy.

Here is who we like tonight on MLB FanDuel for Tuesday July 19th, 2016.
FanDuel Hitters We Like On Tuesday July 19th, 2016
Ian Desmond, Texas Rangers: How can we pass on Desmond tonight as he looks to continue his past success against Tim Lincecum. Entering tonight, Desmond is 10 for 15 in his career off of the Los Angeles Angels starter with two of those hits going for home runs.
Carlos Gonzalez, Colorado Rockies: As usual we will stick with the Rockies while they are playing at Coors Field. Tonight we like Cargo at home as he has been red hot at Coors Field posting at least 15 fantasy points in three of his last four home games. Add in the fact he is hitting .363 with 14 home runs at home this years makes him even a better option at the plate.
FanDuel Pitchers We Like On Friday July 19th, 2016
Jose Quintana, Chicago White Sox: Quintana might not look as flashy on paper as a few of the top options but he does provide solid fantasy numbers at a fairly respectable salary cap number. The White Sox starter has posted at least 33 fantasy points in five of his last six starts as well as seven of his last ten starts on the year.
Dallas Keuchel, Houston Astros: The former Cy Young Award Winner has not seen the same success this season. That being said he has been solid of late for his fantasy owners posting at least 33 fantasy points in four of his last five starts. One of those starts was in his last outing against this very same Oakland A's team he will be facing off against tonight.

FanDuel Fantasy Sleepers We Like on Friday July 19th, 2016
Anibal Sanchez, Detroit Tigers: One sleeper we like that could provide us with some additional salary cap savings is Sanchez as he takes the hill versus the Minnesota Twins. The Tigers starter has had some success against this bunch of Twins holding them to a .242 batting average over 99 career at bats.
The Stack List for Friday July 19th, 2016
Trevor Story/ Carlos Gonzalez/Nolan Arenado:  This is one of those stacks we will ride nearly every night that the Rockies play at Coors Field. The three have combined to put up some big time numbers at home as they have combed to hit 37 home runs this season in front of their home fans.
Miguel Cabrera/Victor Martinez: When looking at stacks we tend to look at past success against a giving starter. That landed us with the Tigers pair as they have hit Tommy Millone well in their career. The two have picked up 11 hits in 25 career at bats with two of those going for home runs.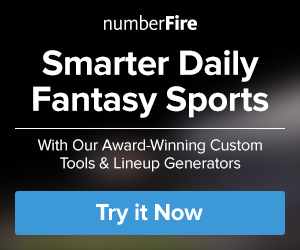 Conservative Lineup
SP – Jose Quintana ($8,600)
C – Victor Martinez ($3,100)
1B – Miguel Cabrera ($3,600)
2B – Dustin Pedroia ($3,100)
3B – Travis Shaw ($3,100)
SS – Trevor Story ($3,800)
OF – Justin Upton ($2,800)
OF – Curtis Granderson ($2,700)
OF – Carlos Gonzalez ($4,000)
Swinging For The Big Pay Day Lineup
SP – Carlos Martinez ($9,400)
C – Victor Martinez ($3,100)
1B – Miguel Cabrera ($3,600)
2B – Josh Harrison ($2,600)
3B – Pedro Alvarez ($3,300)
SS – J.J. Hardy ($2,300)
OF – Nick Markakis ($2,400)
OF – Ian Desmond ($4,500)
OF – Bryce Harper ($3,800)