Strategies
MLB FanDuel Lineup for Tuesday June 20th 2017

The game of baseball continued to surprise many people including daily fantasy baseball owners on Monday Night. While we liked Kershaw in cash lineup options we shied away from him on a night where the lefty just couldn't keep the ball in the ball park. Those struggled saw Kershaw post just 37 fantasy points after allowing six earned runs on four home runs.
Now the debate for many tonight including ourselves after turning to Kluber last night is whether or not to go with Chris Sale. With a full MLB Schedule tonight the fantasy options on the mound are endless helping to see a lower usage rate on a variety of the starters tonight including Sale.
Along with the pitching options here are a few solid MLB Stacks we like for tonight's MLB Schedule.
3 MLB Stacks We Like For Tuesday June 20th, 2017
Carlos Gonzalez – Mark Reynolds – Nolan Arenado
Paul Goldschmidt – Chris Herrmann – Brandon Drury
Edwin Encarnacion – Jason Kipnis – Francisco Lindor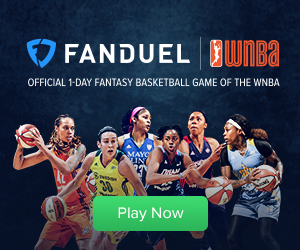 Here is our Daily Fantasy Baseball Options for Monday June 19th, 2017.
Starting Pitcher – Francis Martes
Now on the mound despite his struggles against the current Kansas City Royals lineup we like Sale tonight as both a GPP and Cash lineup option. That being said we like the GPP upside that Martes brings against an Oakland A's team that has been inconsistent at the plate for most of the season. The A's enter this game ranked 4th in all of baseball with 651 strikeouts while posting the 27th ranked batting average and 21st OPS in all of baseball.
Top Tier Option: Chris Sale
Mid Tier Option: Josh Tomlin & Matt Moore
Fantasy Sleeper:
Catcher – Yasmani Grandal
We continue to ride the mid tier level at the catcher position and one of those options we like tonight is Yasmani Grandal. The Los Angeles Dodgers catcher has the power to reward us both in cash lineups as well as in GPP formats. Entering tonight, Grandal has hit righties hard this season posting a .181 ISOPower mark to go along with .330 wOBA for the season. Meanwhile someone like Chris Herrmann would be a great fit as well taking advantage of Coors Field.
Top Tier Option: Gary Sanchez
Mid Tier Option: Chris Herrmann
Fantasy Sleeper Option: Manny Pina
First Base – Paul Goldschmidt
It is going to be hard to look past the Colorado Rockies and Arizona Diamondbacks matchup tonight at Coors Field. While we like Mark Reynolds power numbers against Zach Greinke, Goldschmidt has the better matchup against German Marquez. Entering tonight, Goldschmidt is carrying a .300 ISOPower mark to go along with a .439 wOBA against right handed pitching. Add that with the fact Marquez's a higher tendencies to pitch to Goldschmidt's power zone is a plus.
Top Tier Option: Mark Reynolds & Edwin Encarnacion
Mid Tier Options: Matt Adams
Fantasy Sleeper: Kenny Vargas & CJ Cron
Second Base – Jose Pirela
Now the second base position is one of those slots where the options will fall in line with your starting pitching option and other top tier options. For us we like Brandon Drury as more of a cash lineup option while Pirela frees up the extra cash to stack heavy at the hot corners. The San Diego Padres second baseman has seven multi hit performances over his last ten games while also presenting a stolen base threat.
Top Tier Option: Jose Altuve
Mid Tier Option: Jason Kipnis & Brandon Drury
Fantasy Sleeper: Jose Peraza

Third Base – Nolan Arenado
We love the Rockies/Diamondbacks matchup tonight at Coors Field as one of our top three games to stack. That being said we could have easily gone with Jake Lamb as well but Arenado is slowly starting to get hot. Entering tonight's contest the Rockies third baseman is 10 for his last 20 with five doubles, one triple, one home run to go with nine runs driven in all at Coors Field.
Top Tier Option: Jake Lamb & Jose Ramirez
Mid Tier Option: Todd Frazier & Travis Shaw
Fantasy Sleeper: Luis Valbuena
Short Stop – Francisco Lindor
How can you not target the Indians tonight as they look to continue their hot swinging against Chris Tillman. Entering tonight, Tillman has struggled on the year allowing 32 earned runs over just 35.2 innings of work including eight home runs. Add that with the fact Lindor carries a solid .220 ISOPower and .305 wOBA stat line against righties makes him a solid option tonight.
Top Tier Option: Trea Turner
Mid Tier Option: Trevor Story
Fantasy Sleeper Option: Orlando Arcia
Outfielders – Carlos Gonzalez, Gregory Polanco & Hunter Renfroe
After loading up at the hot corners it left us with a thin salary cap to build in the outfield. For us though we were able to make it happen going with Gonzalez at Coors Field while Polanco and Renfroe both have GPP upside we like. Entering tonight Gonzalez is 13 for 36 in his career off of Greinke with four career home runs. Meanwhile Polanco enters tonight .295 wOBA against right handers and should benefit from the hitter friendly ball park in Milwaukee. Meanwhile, Renfroe should be able to take advantage of Mike Montgomery as he has crushed lefties this season while posting a .409 wOBA to go with a .274 ISOPower mark.
Top Tier Option: David Peralta & Aaron Judge
Mid Tier Option: Carlos Gomez & Max Kepler
Fantasy Sleeper Option: Lonnie Chisenhall