Strategies
MLB FanDuel Lineup for Tuesday May 30th 2017

The MLB Daily Fantasy Baseball action takes center stage as the dog days of summer slowly approaches. That action continues on Tuesday May 30th, 2017 as the MLB Schedule delivers a heavy slate with a 14 games taking to the diamond featuring some big time fantasy options.
One of those options that will be extremely difficult to pass up on will take the mound against his former team. That option is Chris Sale who will be making his first start of his career against the Chicago White Sox who elected to move the five time All-Star this to the Boston Red Sox this offseason.
Tonight, Sale will have his first shot at showing his former team what they are missing every fifth day on the mound. Luckily for his Daily Fantasy Baseball owners Sale has not missed a beat to start the 2017 MLB Season. Through his first 10 starts of the season, Sale has picked up at least 40 fantasy points in each of those starts while posting double digit strikeout totals in eight of those.

Now before we get to our Daily Fantasy Baseball Options we like tonight, here are a few of the games you will want to pay close attention to as weather may play a factor.
New York Yankees @ Baltimore Orioles (50% Chance)
Los Angeles Dodgers @ St. Louis Cardinals (30% at Game Time)
Detroit Tigers @ Kansas City Royals (50% at Game Time)
Boston Red Sox @ Chicago White Sox (25-40% Chance Most Of The Night)
Here is our Daily Fantasy Baseball Options for Tuesday May 30th, 2017.
Starting Pitcher – Chris Sale
For us this might be the simplest starting pitcher option we have gone with all season and one that we will ride in both cash and GPP Formats. Now that being said we will be paying close attention to the weather forecast in Chicago to make sure this game will not only get started but will avoid any potential rain delays early that could limit the innings worked by Sale. As for the move, Sale has not disappointed in each of his first ten starts this season while posting over 40 fantasy points in each start. Add that to the fact the White Sox rank in the top half of Major League Baseball in strikeouts should help increase his fantasy numbers.
Top Tier Option: Robbie Ray
Mid Tier Option: Eddie Butler
Fantasy Sleeper:  Nick Martinez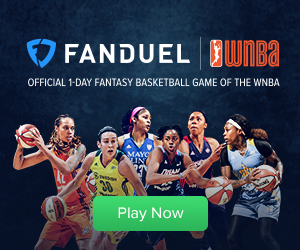 Catcher – Jason Castro
When we looked at the list of options behind the plate we took a look at the pitching matchups for all 14 contests tonight. One contest that stood out not only from finding the right catcher but for other positions was the Houston Astros/Minnesota Twins contest. Tonight we love the idea of riding at least two if not Twins against Mike Fiers who ranks second in the MLB with 18 home runs allowed on the year. These numbers opened up the door for us to go with Castro to save a few bucks over someone like Salvador Perez who we also have high on our list tonight.
Top Tier Option:  Buster Posey
Mid Tier Option: Salvador Perez
Fantasy Sleeper Option: Jett Bandy
First Base – Matt Adams
For us the First Base option tonight will strictly revolve around the option you elect to go with on the mound. For us since we like Sale as our top  option we looked for an option to provide us some salary cap space and that landed us with Adams. The Atlanta Braves first baseman should continue to see time in the lineup with Freddi Freeman out and has the upside we like in our GPP lineups. Meanwhile if you elect to go cheaper with someone like Eddie Butler or even with a fantasy sleeper you we like Joey Votto as our top tier option of the night.
Top Tier Option: Joey Votto
Mid Tier Options: Joe Mauer & Danny Valencia
Fantasy Sleeper: John Hicks
Second Base – Brandon Drury
Now we have a few directions we could go tonight at second base including going with a mid tier option like Neil Walker or Ian Happ if we elected to go with a cheaper option at third base. In the end we Drury brings to much to the table each night in GPP tournaments despite costing just $2,500. The Arizona Diamondbacks second baseman has hits in five of his last six contests while posting double digit numbers in two of those.
Top Tier Option: Robinson Cano or Brian Dozier
Mid Tier Option: Neil Walker or Ian Happ
Fantasy Sleeper: Joe Panik

Third Base – Nolan Arenado
In the end we valued two of the top options at third base tonight with Arenado as well as Kyle Seager. Both of these options will take the field tonight at Coors Field, which brings up their fantasy value. In the end we just can't look past Arenado who has put up big time numbers at Coors Field in his career. Over the past three seasons, the Colorado Rockies third baseman is hitting .311 with 61 home runs at Coors Field. Other options we considered tonight at third base include Miguel Sano who would free up additional salary cap space to beef up the outfield as well as either Joey Gallo or Evan Longoria.
Top Tier Option: Kyle Seager
Mid Tier Option: Joey Gallo & Evan Longoria
Fantasy Sleeper: T.J. Rivera
Short Stop – Eduardo Escobar
The Twins short stop brings value to the position tonight against a starting pitcher that has struggled for most of the season. Along with the struggle to keep the ball in the ball park, Fiers has had his hands away from Houston as he has allowed 17 of his 27 earned runs with most of that damage coming on the long ball. While we like a few of the more expensive options a little higher we couldn't pas up on Escobar who does have power (4 home runs) but also has the ability to put the ball in play.
Top Tier Option: Jean Segura
Mid Tier Option: Trevor Story
Fantasy Sleeper Option: Jose Iglesias
Outfielders – Eddie Rosario, Scott Schebler & Curtis Granderson
While this might not be the outfield platoon we imagined off building this roster it is one that has a high upside in GPP tournaments. For us Rosario is one of those options we simply can't pass up on based on his matchup against Fiers. Along with that matchup the Twins outfielder has also hit in four straight games while going six for 15 over that stretch. Meanwhile Schebler gets the nod if he starts based on his the fact he has a very manageable salary cap number despite having 14 home runs and ranking 10th in all of Major League Baseball in ISO Power. The last of our options lands with Granderson as we just didn't have the cash to land his teammate Michael Conforto. For us this play simply comes down to the fact he will have a shot to put the ball in play against Zach Davies tonight who has .318 average of balls hit in play on the season.
Top Tier Option: Michael Conforto
Mid Tier Option: Yasmany Tomas & Carlos Gonzalez
Fantasy Sleeper Option: Joey Rickard & Brian Goodwin