Strategies
MLB FanDuel Lineup for Tuesday September 27th 2016

The clock is ticking on the 2016 Major League Baseball Season as FanDuel owners look to cash in on the final week. On Tuesday Night the action is full as all 30 MLB Teams are in action delivering a ton of fantasy options to build around. The action includes a handful of key games that have playoff implication while other games feature stars looking to finish up strong.
At the front of those positions to build around on Tuesday is the starting pitcher slot that will feature a list of studs. That list includes Max Scherzer for the Washington Nationals, Chris Sale for the Chicago White Sox, David Price for the Boston Red Sox, Noah Syndergaard for the New York Mets and Justin Verlander for the Detroit Tigers.
All five of those studs carry salaries over the $10k mark making them all safe plays for head to head contests while someone that might be a little cheaper like Matt Moore or Aaron Sanchez would be premier candidates for GPP Tournament style contests on FanDuel.
In the end here is the list of MLB Players we like on Tuesday Night to build our FanDuel Lineup around.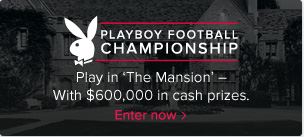 FanDuel Starting Pitcher Options Tuesday September 27th, 2016
Max Scherzer, Washington Nationals: We could have easily gone with all of the top options on Tuesday Night but in the end we decided to go with Scherzer. This decision was solely based on the fact he will face off against an Arizona Diamondbacks team that struggled to produce runs over the weekend against the Baltimore Orioles.
Other FanDuel Starting Pitcher option to consider is Chris Sale, Felix Hernandez and Aaron Sanchez.
Fantasy Sleeper Option: Robert Stephenson
FanDuel Catcher Options Tuesday September 27th, 2016
Brian McCann, New York Yankees: While all the love is going with Gary Sanchez in New York we have elected to show McCann the love on Tuesday Night. The Yankees catcher is 10 for 29 in his career off of David Price with three of those hits going for home runs.
Other FanDuel Catcher Options include Wilson Ramos and Matt Wieters.
Join FanDuel's $1.75M NFL Sunday Million Today!
FanDuel First Base Options Tuesday September 27th, 2016
Chris Davis, Baltimore Orioles: Now that the Orioles first baseman has seen his FanDuel salary drop to $3k he marks a must start at the position. Davis who has been up and down for most of the 2016 season needs just two more home runs over the final week to hit the 40 mark for another season. In 14 career at bats Davis has six hits including three home runs off of Sanchez.
Other FanDuel First Base Options include Freddi Freeman and Carlos Santana.
FanDuel Second Base Options Tuesday September 27th, 2016
Dee Gordon, Miami Marlins: After an emotional weekend Gordon responded for his lost friend with a leadoff home run on Monday Night. As long as Gordon is in the lineup we suggest riding the emotional high for the next few nights.
Other FanDuel Second Base Options include Brian Dozier, Joe Panik and Jonathan Schoop.
FanDuel Third Base Options Tuesday September 27th, 2016
Todd Frazier, Chicago White Sox: Entering Monday, Frazier might be the hottest hitting first baseman in all of baseball. The White Sox slugger had picked up hits in nine straight games including four multi-hit performances. Add that with the fact the game is at US Celluar Field (10th ranked in homeruns in MLB) makes Frazier a solid start.
Other FanDuel Third Base Options include Manny Machado, David Freese and Anthony Rendon.
FanDuel Short Stop Options Tuesday September 27th, 2016
J.J. Hardy, Baltimore Orioles: After spending heavy on the mound many of us will need to find a sleeper to offset some of the salary. We suggest looking at the short stop position to find one of those options and for us that option is Hardy who has been one of the hotter Orioles hitters over the past couple weeks.
Other FanDuel Short Stop Options include Carlos Correa, Troy Tulowitzki and Asdrubal Cabrera.
FanDuel Outfielder Options Tuesday September 27th, 2016
Jacoby Ellsbury, New York Yankees: Looking at the matchups landed us with the Yankees outfielder as he has put together solid numbers against David Price in his career. Overall, Ellsbury has hit .342 in his career of off Price in 73 at bats with nine extra base hits.
Matt Joyce, Pittsburgh Pirates: Here is another deep FanDuel Fantasy Sleeper for Tuesday Night. Joyce who has not lived up to the expectations could be a solid producer on Tuesday Night as he has hit John Lackey very well in his career including two career home runs.
Mike Trout, Los Angeles Angels: Now trying to find a way to work Trout in to your lineup might be a difficult task but all he has down this season is play like the MVP he is. Over the past few weeks Trout continue to produce including posting over 15 fantasy points in six games.
Other FanDuel Outfielder Options include Nelson Cruz, Jose Bautista, Carlos Gomez, Jackie Bradley Jr and Carlos Gonzalez.