Strategies
MLB FanDuel Lineup for Wednesday April 19th 2017

Clayton Kershaw, Madison Bumgarner and Dallas Keuchel deliver a prime time showdown of MLB Action tonight opening the door for some solid Daily Fantasy Baseball Lineups. Those three options are just a few of the many strong candidates taking the mound that could anchor our FanDuel Lineup tonight.
Entering tonight, those three options along with Chris Archer are all averaging over 40 fantasy points per contest making them viable top tier fantasy options tonight. The Big question now is whether or not one of those four options are the best to build around tonight or whether one of the other solid starting pitching options would be better to build around.
Now of that bunch the one name that stands out is Bumgarner who will take the mound against a struggling Kansas City Royals team. Entering Wednesday Night, the Royals are ranked last in runs batted in (35), 28th in batting average (.214) and last in total hits (91).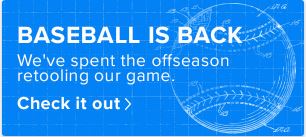 Along with Bumgarner here are the other Daily Fantasy Baseball Options we like for Wednesday April 19th, 2017.
Starting Pitcher – Madison Bumgarner
On a night like tonight the debate can be made for as many as dozen starting pitchers including other top tier options like Kershaw, Keuchel and even Zach Greinke. In the end we just couldn't look past the struggles that the Royals lineup has had this season as well as Bumgarners past success against the Royals. One lower tier option we like tonight is Joe Ross and another option hat may be a solid option as a dark sleeper in GPP formats is Ubaldo Jimenez.
Top Tier Option: Chris Archer
Mid Tier Option: Joe Ross
Fantasy Sleeper: Ubaldo Jimenez
Catcher – Derek Norris
The catcher position is one of a few positions we consider tonight to be worthy of looking to the bargain bin to fill. That being said one option we like more in the GPP format is the Tampa Bay Rays catcher. While Norris has struggled to start the season he has picked up three hits over his last eight at bats. Add that with the fact that Zimmerman has struggled in the past in Tampa Bay makes Norris a solid fantasy option tonight.
Mid Tier Option: Welington Castillo
Fantasy Sleeper Option: Jose Lobaton

First Base – Justin Smoak
Now depending if you are playing in GPP tournaments or Cash games you might go a few different directions here. In the end while Smoak hasn't produced to start the season he has had success against Ricky Porcello in his career. Over 24 career at bats, Porecello has picked up seven hits including three of those hits going for home runs.
Top Tier Option: Joey Votto & Paul Goldschmidt
Mid Tier Options: Logan Morrison & Trey Mancini
Second Base – Jonathan Schoop
Despite having a huge upside and the ability to hit for power nearly any night of the week Schoop continues to be a reasonable priced fantasy option. Add that with the fact he has hits in six straight games including four multi hit games over that stretch. Along with the hits, Schoop has picked up four double digit fantasy performances over that same stretch.
Top Tier Option: Daniel Murphy
Mid Tier Option: Dustin Pedroia
Fantasy Sleeper: Joe Panik
Third Base – Chase Headley
The Yankees third baseman is having a solid bounce back season after seeing some struggles over the past few seasons. Headley enters tonight's action hitting .409 on the season while picking up two home runs. That success has shown up for his daily fantasy baseball owners as he has posted four double digit fantasy performances over his last five games.
Top Tier Option: Justin Turner & Manny Machado
Mid Tier Option: Evan Longoria
Fantasy Sleeper: Jose Reyes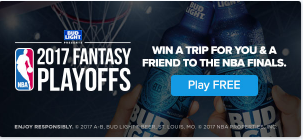 Short Stop – Erick Aybar
Sometimes making a play on a daily fantasy option simply comes down to the numbers provided over a period of time. That is the case with Aybar tonight as he has hit very well against Zach Greinke in his career. Over 30 at bats, Aybar has 11 hits including five extra base hits. One other option we like is Corey Seager against the Colorado Rockies.
Top Tier Opton: Francisco Lindor
Mid Tier Option: Zack Cozart
Outfielders – Bryce Harper, Eddie Rosario & Adam Jones
The heavy slate of action tonight provides us all with a heavy slate of daily fantasy options in the outfield. That list of daily fantasy options are headlined by top tier options like Mike Trout, George Springer as well as Bryce Harper. Of that bunch we like Harper tonight based on his success against Julio Teheran over the years. That success includes hitting .419 over 31 career at bats with five career home runs. Meanwhile for Rosario he provides a very nice lower tier option who has eight hits over 18 at bats against Trevor Bauer. The last of our outfielder options tonight we like tonight is Jones who has picked up hits in four straight games including hitting his third home run of the season last night.
Top Tier Option: George Springer
Mid Tier Option: Aaron Judge & Yasmany Tomas
Fantasy Sleeper Option: Gerardo Parra