Strategies
MLB FanDuel Lineup for Wednesday August 2nd 2017

The MLB Schedule is action packed for Wednesday with a solid slate of games for daily fantasy baseball owners to cash in on. This includes some afternoon baseball as well as the 12 game slate we will be focusing on tonight that features some big time fantasy options to build around.
This includes a few players that are red hot entering tonight's MLB Schedule including Rougned Odor, Carlos Santana, Eduardo Nunez and Anthony Rizzo to name a few of them. Odor is the hottest of the group picking up five home runs over his last seven games while batting .367 over that stretch.
On the mound though might be the biggest question mark of tonight's MLB Schedule. The biggest question mark of the group may be Dallas Keuchel as we all wonder about how healthy he is. In his first outing back off the disabled list, the Houston Astros starter allowed three earned runs over three innings while walking three batters.
Before we get to who we like on tonight's MLB Schedule, here is a quick look at a few MLB Stacks we really like around the game.
MLB Fantasy Stack Options for Wednesday August 2nd, 2017
Edwin Encarnacion / Carlos Santana – Yan Gomes – Francisco Lindor
Daniel Murphy – Bryce Harper – Matt Wieters
Melky Cabrera – Alex Gordon – Mike Moustakas
With that said let's get to the rest of the guys we like to build our daily fantasy baseball rosters around.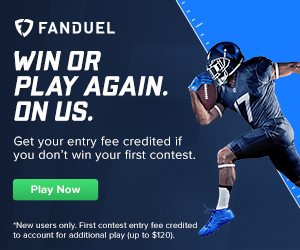 Here is our Daily Fantasy Baseball Options for Wednesday August 2nd, 2017
Starting Pitcher – Dallas Keuchel
Now despite the uncertainty with Keuchel we will look to ride him tonight as well as Jason Vargas as our top two options. In the end we turned to Keuchel as he will face off against a Tampa Bay Rays team who has at times had trouble producing offensively outside of hitting home runs. The Rays also rank second behind just the Milwaukee Brewers with 1,045 strikeouts. Add that with the fact the Keuchel has had success against the group over the years allowing just 18 hits over 76 at bats while striking out 22 batters.
Top Tier Option: N/A
Mid Tier Option: Jason Vargas
Fantasy Sleeper: A.J. Cole or Jake Thompson
Click HERE to join FanDuel's $9K Wed MLB Bunt!
Catcher – Yan Gomes
We considered a few options behind the plate including Yasmani Grandal, Matt Wieters and Welington Castillo. In the end we elected to play the number game and ride with the Cleveland Indians catcher who is five for 13 in his career off of Rick Porcello. On the year righties have posted a .347 wOBA against Porcello who hasn't looked as sharp as he did during 2016.
Top Tier Option: N/A
Mid Tier Option: Yasmani Grandal & Buster Posey
Fantasy Sleeper Option: Matt Wieters & Bruce Maxwell
First Base – Edwin Encarnacion or Carlos Santana
At first we could have easily gone with either of the Cleveland Indians first base options electing to go with Encarnacion based on his power numbers against Porcello. Encarnacion is 14 for 40 off of Porcello with eight of those hits going for extra base hits including three home runs. Meanwhile, Santana is 12 for 41 off of Porcello with three home runs as well.
Top Tier Option: Anthony Rizzo
Mid Tier Options: Josh Bell & Eric Thames
Fantasy Sleeper: John Jaso
Second Base – DJ LeMahieu
After shying away from the Colorado Rockies on Tuesday we are jumping back on board tonight while looking to take advantage of Coors Field. The biggest advantage we like for the Rockies lineup tonight will be their opposing pitcher Chris Flexen. Flexen will be making his second start of the season after struggling against the San Diego Padres back on July 27th. In that outing the Padres picked up five hits, four walks and three runs off of him in just three innings.
Top Tier Option: Jose Altuve
Mid Tier Option: Daniel Murphy & Rougned Odor
Fantasy Sleeper: Brandon Drury or Kolten Wong

Third Base – Nolan Arenado
The third base options are endless tonight with Arenado, Kris Bryant and Adrian Beltre all looking like solid top tier daily fantasy baseball options. Meanwhile the group includes guys like Freddi Freeman and Manny Machado as well. In the end we just can't look past Arenado at home and learned our lesson yesterday after shying away from him. Look for Arenado to take advantage of a young starter tonight who is subject to a few mistakes and could cost him at the hitter friendly Coors Field.
Top Tier Option: Kris Bryant
Mid Tier Option: Kyle Seager & Maikel Franco
Fantasy Sleeper: Luis Valbuena or Ryon Healy
Click HERE to join FanDuel's Wed MLB Squeeze!
Short Stop – Orlando Arcia or Tim Beckham
We jumped on the newly acquired Beckham yesterday and he put together a solid performance finishing with 15 fantasy points. Tonight we like Beckham again but like Arcia just a little more against a starter who he might be able to produce against in Luke Weaver. On the year Weaver has allowed a .425 wOBA and .267 ISOPower mark against opposing right handers.
Top Tier Option: Trevor Story & Francisco Lindor
Mid Tier Option: Elvis Andrus & Marcus Semien
Fantasy Sleeper Option: Alcides Escobar
Outfielders – Stephen Piscotty, Matt Joyce & Hunter Pence
A day after loading up in the outfield we elected to spend cheaper while finding a few players who could be used in a low amount of lineups. In the end we love the St. Louis Cardinals/Milwaukee Brewers matchup at a very hitter friendly ball park opening up the door for guys like Ryan Braun, Stephen Piscotty and even Keon Broxton. Meanwhile we turned to both Joyce and Pence based on their matchups tonight. Entering tonight, Matt Moore has allowed opposing lefties to post a .454 wOBA to go along with a .266 ISOPower mark making Joyce a great option. Meanwhile across the diamond Daniel Gossett in limited work this year has had his hands full with righties allowing a .359 wOBA and a .301 ISOPower mark.
Top Tier Option: Mike Trout, Bryce Harper & Michael Conforto
Mid Tier Option: Domingo Santana, Aaron Altherr & Adam Duvall
Fantasy Sleeper Option: Keon Broxton & Melky Cabrera