Strategies
MLB FanDuel Lineup for Wednesday June 21st 2017

The MLB Schedule delivered some excitement on Tuesday Night with some big time fantasy performances. Now as we turn our attention to tonight's lineup of games the big question will come on the mound with a thin crop of top tier options to build around on tonight's MLB Schedule.
At the top of those options sits Carlos Carrasco as he gets a solid matchup against a Baltimore Orioles lineup that has been hot/cold for much of the last month. While we turned away from Josh Tomlin last night we rolled with Corey Kluber the night before. While we won't go all in with Carrasco we do like him tonight against a Orioles lineup that can pile up the strikeouts.
Meanwhile a option we like to save some value is Jordan Montgomery as he takes the hill against the Los Angeles Angels. That being said our top option on the mound tonight is Michael Wacha as he takes the hill for the St Louis Cardinals against a Philadelphia Phillies team that is struggling.
Along with the daily fantasy pitching options we like, here are a few solid MLB Stacks we like for tonight's MLB Schedule.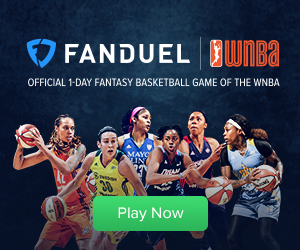 3 MLB Stacks We Like For Wednesday June 21st, 2017
Carlos Gonzalez – Nolan Arenado – Tony Wolters
Paul Goldschmidt – Brandon Drury – Jake Lamb
Edwin Encarnacion –Lonnie Chisenhall – Francisco Lindor
Here is our Daily Fantasy Baseball Options for Wednesday June 21st, 2017.
Starting Pitcher – Michael Wacha
In the end we just couldn't look past Wacha tonight as he looks to pick up a big time performance for his daily fantasy baseball owners. Wacha who has been inconsistent for most of this season did have some success against the Phillies last week in route to a 28 point fantasy performance. While that may not cut it in GPP formats we still believe he has a ton up upside against a Phillies team that has scored three or fewer runs in five of their last eight games.
Top Tier Option: Carlos Carrasco
Mid Tier Option: Jordan Montgomery
Fantasy Sleeper: Kevin Gausman (Playing the number/GPP Upside)
Catcher – Gary Sanchez
The New York Yankees catcher is on a roll right now and we seen it from him last year that he can put up power nearly every night. Add that with the fact he will get to face off against Ricky Nolasco who has allowed the long ball over his career. Entering tonight, Sanchez is carrying a .278 ISOPower mark and a .404 wOBA against right handers while Nolasco has yielded a 39.7% hard contact rate.
Top Tier Option: N/A
Mid Tier Option: Chris Herrmann & Jason Castro
Fantasy Sleeper Option: Manny Pina
First Base – Kennys Vargas
Last night we rolled with Goldschmidt and the Arizona Diamondbacks first baseman rewarded us with a solid performance. That being said we also played Vargas against the left hander and he picked up his seventh home run of the season. For us tonight we could easily go with Goldschmidt again but we value the money and like the GPP upside Vargas brings to the table. We also like Edwin Encarnacion as another top tier option tonight.
Top Tier Option: Paul Goldschmidt & Edwin Encarnacion
Mid Tier Options: Yonder Alonso
Fantasy Sleeper: John Jaso

Second Base – Brian Dozier
After watching the Minnesota Twins put up runs against last night it is hard to look past them tonight against a very favorable matchup. Entering tonight, David Holmberg has been hit hard this season including by opposing right handers. This opens up the door for Dozier who carries a .434 wOBA mark and a .375 BABIP against righties this season. We also like both DJ LeMahieu and Brandon Drury tonight at Coors Field.
Top Tier Option: DJ LeMahieu & Brandon Drury
Mid Tier Option: Jason Kipnis & Robinson Cano
Fantasy Sleeper: Adam Rosales/Jed Lowrie
Third Base – Nolan Arenado
Much like yesterday we are going to continue to ride the hot bat of Arenado as he looks to continue his success tonight at Coors Field. Entering tonight, the Colorado Rockies third baseman has four multi hit performances over his current five game hitting streak all coming at home. In that stretch, Arenado has been one of the top daily fantasy baseball options while rewarding his owners. Look for him to continue that success tonight against Taijuan Walker.
Top Tier Option: Jake Lamb & Jose Ramirez
Mid Tier Option: Chase Headley
Fantasy Sleeper: Alex Bregman

Short Stop – Francisco Lindor
The Clevland Indians short stop didn't disappoint turning in a 19 spot on FanDuel last night for his fantasy owners. Tonight we are turning back to him as well as a few of his teammates as they look to take advantage of Kevin Gausman. The Baltimore Orioles starter has allowed a 34% hard contact ratio on hits this season while allowing 16 earned runs over his last three starts.
Top Tier Option: Trevor Story
Mid Tier Option: Brandon Crawford & Aledmys Diaz
Fantasy Sleeper Option: Orlando Arcia
Outfielders – Aaron Hicks, Lonnie Chisenhall & Rajai Davis
Entering tonight's lineup of games we have a few solid options we like in the outfield including Aaron Hicks, Carlos Gonzalez, David Peralta, Khris Davis and Brett Gardner. In the end we needed to find a little value to make some of the other top tier plays helping us turn to both Chisenhall and Davis to free up some additional space. Now for us Hicks might get the second or even third attention among the Yankees outfielder options but we like his value tonight against Nolasco. Entering tonight, Hicks carries the second highest wOBA on the Yankees roster against right handers while Nolasco has the second highest hard contact ratio taking the hill tonight. Meanwhile Chisenhall should be able to take advantage of the struggling Gasuman while Davis gets a solid play against Mike Fiers who has been hit hard this season as well.
Top Tier Option: David Peralta & Aaron Judge
Mid Tier Option: Carlos Gonzalez & Brett Gardner
Fantasy Sleeper Option: Austin Slater