Strategies
MLB FanDuel Lineup for Wednesday June 7th 2017

The fireworks were in full force for Daily Fantasy Baseball owners on Tuesday Night as the 2017 MLB Schedule delivered some excitement. Most of that excitement took place at Great American Ball Park in Cincinnati where the Reds second baseman Scooter Gennett delivered a 98.8 performance on FanDuel on a four home run historical performance.
Now as we move on to Wednesday Night the big question is who will step up with some big time production tonight. Will it be Dallas Keuchel who will be looking for win number 10 tonight against the Kansas City Royals or will it be Paul Goldschmidt who has some solid numbers against Luis Perdomo in his career.
Before we take a look at our top Daily Fantasy Baseball Options we like from tonight's MLB Schedule of games here is a quick look at a few of our top stacks for Wednesday June 7th, 2017.
3 MLB Stacks We Like For Wednesday June 7th, 2017
Paul Goldschmidt / Jake Lamb: The Arizona Diamondbacks tandem will look to continue their success against Perdomo and the San Diego Padres tonight. The two enter tonight with 11 career hits of the Padres starter with six total extra base hits with three of them going for home runs.
Jason Castro / Brian Dozier / Joe Mauer: For these three Minnesota Twins hitters tonight is a chance to add some numbers to their offense statitics against Yovani Gallardo and the Seattle Mariners. The Twins trio enters tonight with 20 career hits off of Gallardo in just 49 at bats.
Another option we really like tonight is Chris Davis and Seth Smith of the Baltimore Orioles.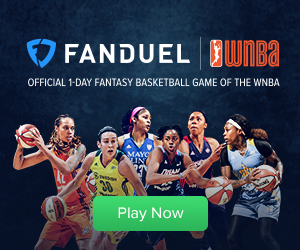 Here is our Daily Fantasy Baseball Options for Wednesday June 7th, 2017.
Starting Pitcher – Dallas Keuchel
In the end we just can't pass up on the Houston Astros starter tonight as he looks to keep the Kansas City Royals lineup in check. With that said we still value him more as a cash lineup option but we won't shy away from him with the solid MLB Schedule we have tonight. On the year Keuchel has just two starts under 30 fantasy points to start the season while turning over 40 in eight of ten contests.
Top Tier Option: Zack Greinke
Mid Tier Option: Wade Miley
Fantasy Sleeper: Buck Farmer
Catcher – Elias Diaz
For the catcher position is an interesting slot as we really like Jason Castro as well as Yadier Molina. In the end the 2017 MLB Schedule's patch led us to Diaz as a low cost but high reward type of option tonight at one of the more hitter friendly ball parks in all of baseball. Entering tonight the Pittsburgh Pirates catcher has four hits over his last eight total at bats.
Top Tier Option: N/A
Mid Tier Option: Jason Castro & Yadier Molina
Fantasy Sleeper Option: Miguel Montero

First Base – Paul Goldschmidt
Now as far as which direction we wanted to go at first base we could have easily gone with a midtier opton like Joe Mauer as well. For us the idea of stacking both Goldschmdit and Jake Lamb at home against a starter they have had success against in their careers against Perdomo. The Diamondbacks first baseman enters tonight with seven career hits in just 13 at bats against the Padres starter with two of those hits going for home runs.
Top Tier Option: Joey Vooto
Mid Tier Options: Eric Thames
Fantasy Sleeper: C.J. Cron
Second Base – Scooter Gennett
While we don't expect to see the production like we did yesterday from Gennett but we do like him tonight hitting at Great American Ball Park much like we did on Monday Night. The Reds second baseman is riding back to back double digit fantasy performances leaving daily fantasy baseball owners something to look forward too. Other options we like are Cesar Hernadez who has hits in six straight games as well as Brian Dozier who has had some success against Yovani Gallardo.
Top Tier Option: Jose Altuve & Brian Dozier
Mid Tier Option: Jonathan Villar
Fantasy Sleeper: Scooter Gennett

Third Base – Jake Lamb
The numbers don't typically lie and that should be the case with us leaning towards Lamb tonight. Lamb enters tonight with 14 home runs on the season while hitting eight of them at home at Chase Field. Along with those numbers the Diamondbacks third baseman has racked against right handed pitching this season hitting .331 with 12 home runs in 160 at bats on the season.
Top Tier Option: Manny Machado
Mid Tier Option: Alex Bregman
Fantasy Sleeper: Luis Valbuena
Short Stop – Jose Iglesias
Of the group of Daily Fantasy Baseball options tonight this pick may have been the most difficult of the selections. Despite having Carlos Correa as our top option at short stop tonight we just couldn't figure out a way to factor his salary cap number in without taking another key piece out of our lineup. The Detroit Tigers third baseman enters tonight hitting .462 over his last seven games with four runs batted in.
Top Tier Option: Carlos Correa
Mid Tier Option: Eric Sogard
Fantasy Sleeper Option: Nick Ahmed
Outfielders – Michael Conforto, Hyun Soo Kim & Keon Broxton
The last of our daily fantasy baseball options will anchor down the outfield in tonight's slate of contests. Now for us our top options that would fit into the $4k mark were Betts and Michael Conforto. While both of these stars are very talented we gave the slight advantage to Conforto who ranks near the top of Major League Baseball in ISO power. Meanwhile Kim is a deep sleeper who might not get the start tonight making a replacement very viable. Despite seeing very little playing time the Baltimore Orioles outfielder has hits in five of his last six total games. The last of our options is Broxton who has a huge upside of a player who could turn in a 30 plus fantasy performance.
Top Tier Option: Giancarlo Stanton
Mid Tier Option: Seth Smith & Kevin Kiermaier
Fantasy Sleeper Option: Ichiro Suzuki