Strategies
MLB FanDuel Lineup for Wednesday September 21st 2016

The final two weeks of the 2016 MLB Season have arrived leaving FanDuel owners looking for more. The good news is Wednesday September 21st the Major League Baseball action features a 12 game slate for daily fantasy owners to build around while looking to take advantage of 50/50 contests or even the big time payout in a GPP tournament.
For us we are going to ride with the Boston Red Sox on Wednesday as their offense continues to dominate the Baltimore Orioles at Camden Yards this season. That includes Mookie Betts who is hitting over .500 at Camden Yards with eight home runs. Than you have David Ortiz who is three for eight over the first two games of the four game series with two home runs and five runs batted in.
Meanwhile we have some other big time matchups to take advantage of as well. Bryce Harper and Albert Pujols headline those players you should consider building your FanDuel lineup around on Monday. Harper is 10 for 29 in his career against Thom Koehler with six home runs while Pujols has four career home runs against Derek Holland in 31 career at bats.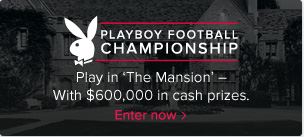 Here is who we like tonight to build our MLB FanDuel Lineup around.
FanDuel Starting Pitcher Options Wednesday September 21st, 2016
Corey Kluber, Cleveland Indians: The Indians starter has dominated against the Kansas City Royals lineup in his career holding them to just a .204 average over 265 at bats. That success has helped his fantasy owners this season as he turned out two performances with over 45 fantasy points in three starts against the Royals.
Other FanDuel Starting Pitcher option to consider is Matt Moore.
Fantasy Sleeper Option: Ubaldo Jimenez
FanDuel Catcher Options Wednesday September 21st, 2016
Martin Maldonado, Milwuakee Brewers: For us we are looking to offset the heavy price tag that Kluber brings to the plate when we turned to Maldonado behind the plate. The Brewers catcher will be hitting in a very hitter friendly ball park at Miller Park while coming off back to back double digit fantasy performances.
Other FanDuel Catcher Options include Sandy Leon, Gary Sanchez and Eric Fryer.
FanDuel First Base Options Wednesday Septembe 21st, 2016
Albert Pujols, Los Angeles Angels: While we tossed around the idea of going with David Ortiz as well as Chris Davis we ended up with Pujols. Pujols has a salary of just $3,500 while having some solid success against Derek Holland in his career.
Other FanDuel First Base Options include David Ortiz, Chris Davis and Chris Carter.
FanDuel Second Base Options Wednesday September 21st, 2016
Joe Panik, San Francisco Giants: Depending on your salary cap situation to this point you could spend more freely on someone like Jonathan Schoop or even Jean Segura. For us though Panik has put together a solid season in 2016 while offering great fantasy value.
Other FanDuel Second Base Options include Brian Dozier, Jean Segura and Jonathan Schoop.
FanDuel Third Base Options Wednesday September 21st, 2016
Adrian Beltre, Texas Rangers: Heres another veteran we have liked down the stretch to build our daily FanDuel lineups around. On Wednesday Night, Beltre has a chance to face off against Jered Weaver who he has three career home runs off. Entering Wednesday Night, Weaver is second in all of baseball with 36 home runs allowed.
Other FanDuel Third Base Options include Kris Bryant and Jonathan Villar.
FanDuel Short Stop Options Wednesday September 21st, 2016
J.J. Hardy, Baltimore Orioles: Hardy is an interesting option especially for GPP tournaments on Wednesday Night. The Orioles short stop has three multi hit games over his last five contests. Add that with the fact he is eight for 24 in his career off of Clay Buckholz with three home runs and he is one option that will be difficult to pass up on.
Other FanDuel Short Stop Options include Francisco Lindor, Danny Espinosa and Javier Baez.
FanDuel Outfielder Options Thursday Wednesday September 21st, 2016
Bryce Harper, Washington Nationals: At the front of the class of outfielders is Harper on Wednesday Night. The Nationals outfielder has crushed Tom Koehler in his career making their showdown on Wednesday Night a must watch performance.
Sean Rodriguez, Pittsburgh Pirates: Here is one player who might be to hot to pass up on tonight. The Pirates outfielder has home runs in four of his last six games and five out of the last seven. In that stretch, Rodriguez has posted five contests with over 18.7 fantasy points (18.7, 27.9, 28.2, 28.7 and 25.7).
Mookie Betts, Boston Red Sox: For us Betts is almost a guarantee lock on Wednesday Night unless you take a big time fantasy gamble on Jimenez. That being said, Betts is hitting 16 for 31 at Camden Yards with eight home runs  to go along with 17 runs batted in.
Other FanDuel Outfielder Options include Adam Jones, Jay Bruce, Brandon Drury, Hyun Soo Kim and Coco Crisp.