Strategies
More DFS Contest Promotions For November 2015

Tis the season to be giving and that is exactly what many daily fantasy sports companies are doing this year to get players into the holiday spirit.  Its that time of year again where holiday cheer is high and daily fantasy sports contests run often.  As 2015 winds down and we head into the 2016 New Year there are a plethora of daily fantasy sports websites looking to increase there holiday goodwill by not only giving back the players but also by creating fun and innovative new DFS promotional engagements.  While daily fantasy sports is already extremely entertaining it can be even more exhilarating when one participants in the many seasonal contests and challenges found throughout the industry.  Want to try to increase your holiday bankroll this November?  Looking to really head into the New Year in style by playing daily fantasy sports?  Don't miss out on the below top 3 November daily fantasy sports contest and challenge promotions as you never know where your DFS inspiration will strike from next.
1: DraftKings NBA "Baller of The Week" Daily Fantasy Sports Challenge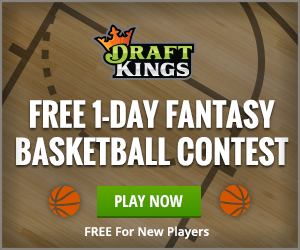 Boasting and incredible list of prizes such as Featured on Promo Page, Shout out on Social Media , $500 in DraftKings Dollars , NBA 3-Ball Ticket ($300 Value) , Personalized DK Jersey, Custom Spalding Basketball, Custom DraftKings Ballers Gear, DraftKings Swag Bag there is way more then just bragging rights on the line when it comes to the Draft Kings NBA "Baller of The Week" daily fantasy sports contest.  Featuring a series of weekly challenges that then earn participants a ticket into an end of week contest that crowns a "Baller of the Week" winner this is one promotion that daily fantasy sports fans and NBA basketball aficionados do not want to miss.  Besides the amazing NBA and daily fantasy sports swag being offered this is your chance to claim king of the hill status while at the same time lining your pockets and closet.  What are you waiting for?  Sign up for our DraftKings first time deposit and take your shot at the top.  Fame and fortune is waiting…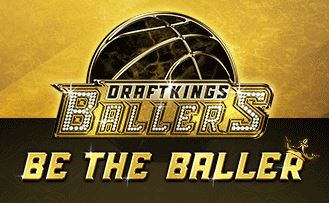 ---
2: FantasyHub Make The "FantasyHub NFL Pro Team" Daily Fantasy Sports Challenge

While many of us see daily fantasy sports as a hobby or entertainment there are some amateurs that dream about becoming a professional DFS competitor and the Make The "FantasyHub NFL Pro Team" competition can bring you one step closer to that dream.  Easy to compete in only 3 short steps as follows 1. Click "Go Pro" to apply as a Pro Team Contender, 2. Compete each week against other Contenders for Pro Team Points and 3. Top 10 after Week 15 of the NFL Season make the team! The Fantasy Hub Make The "FantasyHub NFL Pro Team" daily fantasy sports challenge is an intriguing new option for daily fantasy sports players who aspire to new DFS heights or acquiring a professional status.  With benefits including Swag and FantasyHub Gear, Free entries into FantasyHub's Biggest Contests, and Invitations to FantasyHub Live Events in 2016 there is no better promotion in daily fantasy sports right for the aspiring DFS pro this great FantasyHub competition.

---
3: Fan Duel "Thursdays on TNT" NBA Daily Fantasy Sports Contests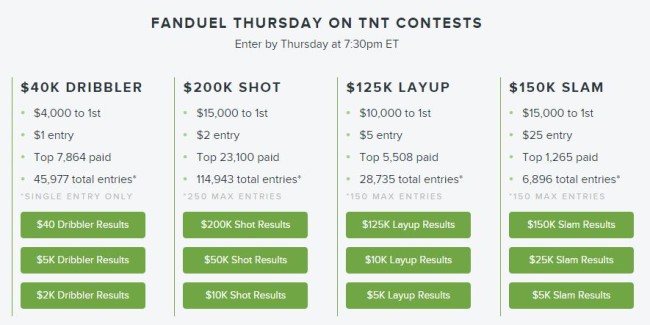 Not a challenge so to speak the Fan Duel "Thursdays on TNT" NBA daily fantasy sports contests are still a great place to test your sports chops against some of the best players in the world.  As one of the biggest daily fantasy sports websites in the market there is never any drawback to jumping into the promoted Fan Duel contests that draw tantalizing prize pools and payouts.  This contest promotional series includes tournaments such as the Fan Duel $40K Dribbler, Fan Duel $200K Shot, Fan Duel $125K Layup and the Fan Duel $150K Slam putting not only bragging rights on the line but significant amounts of money as well.  Looking to add a little extra to you TNT NBA Thursdays?  Grab our Fan Duel first time sign up deposit code and jump into the games to test your sports knowledge and skills.  There is a tournament for everybody waiting on FanDuel.
---
Bonus Daily Fantasy Sports Promo: FanPicks "Stache For Cash" Featuring Hulk Hogan

$10,000.00 to the person who can most convincingly rival Hulk Hogan's infamous "FU MANCHU" 'stache! Create a photo with your signature "stache", share it via social media, and you could be the $10,000.00 grand prize winner.  The picture and social media post with the most likes, shares, tweets, posts, and pins wins $10,000.00 cash. The more inventive you are, the greater your chances are of winning!
Looking to add a little holiday season sports excitement to your schedule this November?  Why not sign up for one of our DraftKings, FanDuel, FantasyHub or FanPicks first time deposit bonuses and start turning the above November and December daily fantasy sports promotions into cash payouts.  What are you waiting for?  Try to boost your holiday confidence and cash today!