The first week of the 2017-18 NBA season is in the books as the daily fantasy basketball action continues to heat up on FanDuel. While we were limited in the first week with how we approached the NBA FanDuel contests, we were paying extra close attention to the action on the court.
As we get started looking at tonight's NBA schedule taking to the hardwood, the action looks promising with some key fantasy options available. This includes Giannis Antetokounmpo who has posted three straight 60 plus fantasy performances together as well as guys like James Harden, John Wall and Kevin Durant.
Now for us one team we like tonight that has a real potential to put up some fantasy numbers is the Sacramento Kings despite having any top tier threats. The Kings will make the trip to Phoenix to take on a Suns team that has struggled to open the season while allowing 124, 130 and 132 points in their first three games. Meanwhile, if this game becomes a blowout the Suns could see a few players put together solid fantasy performances as well. Here are a few of the key plays we like from this game from a salary standpoint.
De'Aaron Fox ($5,200) – Potential for 30 plus fantasy performances
Buddy Hield ($4,800) – GPP Upside with risks
T.J. Warren ($5,600) – Warren has one 40 plus performance in 3 games
Other matchups we like that have a solid potential for some big-time scoring include:
Atlanta Hawks @ Miami Heat (Both teams allowing 112 points per game)
Philadelphia 76ers @ Detroit Pistons (76ers allowing 116.7 per game, Pistons 104)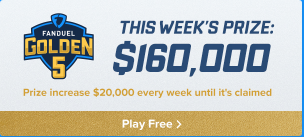 Here is a look at our NBA FanDuel options for Monday, October 23rd, 2017.
Point Guards Options for FanDuel on October 23rd, 2017
Dejounte Murray, San Antonio Spurs ($5,400): Entering the season the Spurs had some question marks to answer including at the point guard position. While the question hasn't completely been answered, Murray has been solid this season posting over 32 fantasy points in back to back contests while seeing 25 and 26 minutes. As long as Patty Mills continue to struggle and Kawhi Leonard is out, Murry is worth the riski as he is providing nearly seven times value.
De'Aaron Fox, Sacramento Kings ($5,200): Now we could go with just one of these options to allow for someone like John Wall but we like both tonight. That being said the Kings should continue to allow the young point guard to take reigns and that includes tonight against a very bad Suns team that has not been able to slow down opposing teams to open the season. Through the first three game, the Suns are currently allowing the most fantasy points in the NBA to opposing point guards.
Other Point Guard Options we like include Yogi Ferrell (Monitor Dennis Smith), Mike Conley & Goran Dragic.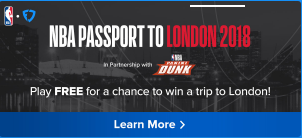 Shooting Guard Options for FanDuel on October 23rd, 2017
Avery Bradley, Detroit Pistons ($5,500): Not your typical cash lineup option, but we like Bradley as an upside play who could get hot from the outside any night of the week. Luckily for us we are looking at Bradley as a GPP play who should benefit from playing a 76ers team allowing a ton of points a game as well as the third most fantasy points in the league to opposing shooting guards.
Buddy Hield, Sacramento Kings ($4,800): Hield might be our biggest fantasy sleeper play of the night and one that we would turn to with or without his teammate Fox on the same fantasy lineup. Hield will look to continue his early success against a Suns team that has not shown any real life out on the court to start the season. This has shown up in the opposing teams stat sheet to open the season including allowing opposing shooting guards to average nearly 30 points and six assists against them.
Other Shooting Guard Options we like include James Harden, Bradley Beal & Kent Bazemore.
Small Forward Options for FanDuel on October 23rd, 2017
Wilson Chandler, Denver Nuggets ($5,700): Now before we got to Chandler we could easily have gone with Kevin Durant here with this pick and one that we will probably warrant in a few of our lineups. That being said, Chandler continues to see solid minutes while posting over 20 fantasy points in back to back games. That should continue tonight against a Wizards team that is allowing over 113 per contests to open the season. Look for Chandler and a few of his teammates to have solid opportunities to put together some fantasy stats.
T.J. Warren, Phoenix Suns ($5,600): While the Suns try to figure out what is going on the court, we suggest riding Warren in your lineups especially as long as he continues to sit under the $6k mark. The Suns small forward is a little too inconsistent to be a cash lineup option but he showed against the Los Angeles Lakers just a few nights ago he has the game to deliver a 40 plus fantasy performance.
Other Small Forward Options we like include Kevin Durant, Tobias Harris &Taurean Prince.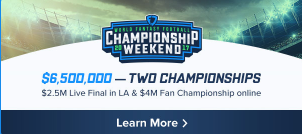 Power Forward Options for FanDuel on October 23rd, 2017
Giannis Antetokounmpo, Milwaukee Bucks ($12,200): In the end we just can't look past the start the Greak Freak has had to open up the 2017-18 NBA Schedule. While he has a difficult matchup against a solid Charlotte Hornets defense, he is still worth every penny as he still has an upside night in and night out. You could look to stack him with one of the other top options like Durant or you could look to play him as your top option.
Ben Simmons, Philadelphia 76ers ($8,000): Here is a fantasy scoring option that you have to love at the power forward position. Entering tonight, Simmons has three straight double doubles (rebounds, points) while also picking up at least five assists in each contest. In the end, Simmons is a cheaper option to the Greak Freak but one you have to look to each night till his value exceeds the $9k mark.
Other Power Forward Options we like include Frank Kaminsky, Zach Randolph, Otto Porter & Tarik Black (Fantasy sleeper)
Center Options for FanDuel on October 23rd, 2017
Clint Capela, Houston Rockets ($7,000): Now you could look to Hassan Whiteside if healthy while going with a cheaper option at one of the other positions. In the end, it is hard for us to look past Capela who has a very solid fantasy matchup against a Memphis Grizzles team that is allowing opposing centers to average over 28 points and 14 rebounds a game. If you look to upgrade at the small forward position you could go with someone like Dewayne Dedmon, Nerlens Noel or Alex Len as cheaper options.
Other Center Options we like include Hassan Whiteside (Injury), Marcin Gortat, Dewayne Dedmond and Nerlens Noel.