Strategies
NBA FanDuel Lineup for Monday March 13th 2017

The eight game NBA Slate for Monday March 13th, 2017 should provide a ton of options for both the GPP and Cash game lineups. After a quick look at tonight Daily Fantasy Basketball Options the top tier plays are available but finding the right one to work with there salary will be key.
One name we really like tonight is Kemba Walker for the Charlotte Hornets against a Chicago Bulls team that has had there hands full with point guards this season. For Walker he enters this game posting at least 40 fantasy points in six of his last seven games while providing both the reliability factor for cash games while providing a cheaper cost to someone like John Wall who cost much more while providing very similar numbers.
Meanwhile dropping to the bargain barrel on FanDuel tonight an option that looks good on paper is Brandon Ingram. The Los Angeles Lakers small forward has seen over 30 minutes in seven of the team's last eight games while posting at least 22 fantasy points in four straight games. That product might look low but taking he cost only $4k it makes it look great on paper.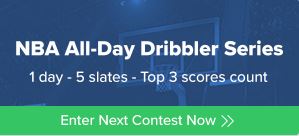 Here are the rest of the NBA Daily Fantasy Basketball Options we like for Monday March 13th, 2017.
Point Guards – Kemba Walker & Jordan Clarkson
This is a nice pair of options at the point guard position while still providing salary cap flexilibity for the other positions. Walker will be an interesting option tonight as both Nicolas Batum and Frank Kaminsky playing time is in doubt. If both return Walker should see a increase in assists, but if both miss tonight he will be called on to carry the load. Meanwhile Clarkson should be able to take advantage of a Denver Nuggets team that ranks in the bottom sixth in defense against both the point guard and shooting guard position.
Top Tier Fantasy Option We Like: N/A
Mid Tier Fantasy Option We Like: Ricky Rubio &  Elfrid Payton
Fantasy Sleeper Option We Like: Jamal Murray (If Nelson/Mudiay Out)
Shooting Guards – Tim Hardaway Jr & Evan Fournier
Now don't take it the wrong way as we will probably through Giannis Antetokounmpo out in a few lineups as he does have a solid matchup. That being said Fournier offers a solid upside tonight against a very bad Sacramento Kings team that has struggled to slow down opposing shooting guards. Meanwhile we are going to keep a close eye on Hardaway to see if he gets the start tonight. If he returns to the bench we suggest shying away from him turning to another option.
Top Tier Fantasy Option We Like: Giannis Antetokounmpo
Mid Tier Fantasy Option We Like: Nicolas Batum (GTD) & Bradley Beal
Fantasy Sleeper Option We Like: Jeremy Lamb (If Batum Out)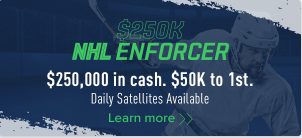 Small Forwards – Kawhi Leonard or Jimmy Butler & Kyle Anderson
The small forward position is an interesting one for us as we could turn to a few directions to build our roster. One option we are paying close attention to is Kawhi Leonard tonight who has yet to pass the concussion protocol. If this happens we love Leonard tonight against an Atlanta Hawks team that ranks first among teams in action tonight in fantasy points allowed to the position. If Leonard is a no go we suggest turning to Anderson as a nice budget saver option while Butler becomes the next best play at the position.
Top Tier Fantasy Option We Like:  Jimmy Butler or Kawhi Leonard
Mid Tier Fantasy Option We Like: Andrew Wiggins & Danilo Gallinari
Fantasy Sleeper Option We Like: Kyle Anderson & Brandon Ingram
Power Forwards – Nikola Jokic & Aaron Gordon
Despite the heavy salary cap number we are not turning away from Jokic tonight as he has a very favorable matchup against a very bad Lakers team. The Nuggets power forward provides consistent 40 plus points a night for cash lineups while also providing the potential for a 50-70 plus contest. Meanwhile Gordon has been solid since moving back to the power forward position while having a very favorable matchup tonight against the Sacramento Kings.
Top Tier Fantasy Option We Like: N/A
Mid Tier Fantasy Option We Like: Frank Kaminsky & Serge Ibaka
Fantasy Sleeper Option We Like: David Lee & Gorgui Dieng
Click HERE to join FanDuel's $300K Mon NBA Shot Today!
Center Option – Marc Gasol
In the end Gasol we just couldn't look past Gasol who has a top three matchup at the center position tonight. Along with that Gasol has been pretty consistent posting at leat 33 fantasy points in five of his last seven games. Meanwhile you could also stack Mason Plumlee with Jokic for the Nuggets tonight against the Lakers.  Outside of Gasol none of the other top tier options standout based on their potential matchups.
Top Tier Fantasy Option We Like: N/A
Mid Tier Fantasy Option We Like: Mason Plumlee & Marcin Gortat
Fantasy Sleeper Option We Like: Kosta Koufos