Strategies
NBA FanDuel Lineup for Monday March 27th 2017

The 2016-17 NBA Season approaches the final few weeks as the Daily Fantasy Basketball action continues to heat up. That action fantasy action continues tonight with a solid six game NBA Slate taking to the hardwood that features some big time fantasy options.
Those options include Russell Westbrook of the Oklahoma City Thunder, LeBron James of the Cleveland Cavaliers and Anthony Davis of the New Orleans Pelicans. Of that group Westbrook is the hottest posting over 50 fantasy points in eight of his last nine games including four of those performances going for at least 66 fantasy points.
On the lower tier level tonight's six game slate provides a few solid Daily Fantasy Basketball Sleeper options including Reggie Jackson of the Detroit Pistons against a very bad New York Knicks team. In his last meeting with the Knicks, Jackson finished with 19 points to help him reward his fantasy owners with a 36.6 fantasy performance. Along with Jackson one of the three point guards in Dallas also looks good on paper the problem is which one do we decide to roll with?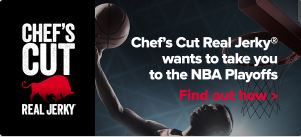 Here are the rest of the NBA Daily Fantasy Basketball Options we like for Monday March 27th, 2017.
Point Guards – Russell Westbrook & Reggie Jackson
While the high salary cap number looks difficult to build around we just couldn't look past Westbrook tonight against the Dallas Mavericks. On the year, Westbrook has scored 29 and 47 points in two games against the Mavericks while topping the 48 point fantasy mark in boht contests. Meanwhile Jackson is one of those options under the $5k mark but has an upside in tournament plays. We also are leaning towards Yogi Ferrell in this matchup but both J.J. Barea and Devin Harris have an upside in this contest as well.
Top Tier Fantasy Option We Like: Russell Westbrook
Mid Tier Fantasy Option We Like: George Hill
Fantasy Sleeper Option We Like: Yogi Ferrell & Delon Wright
Shooting Guards – Manu Ginobili & Seth Curry
Now at the shooting guard position we tossed around a few options including going with DeMar DeRozan but in the end we valued the lower tier options with a big upside. For us Ginboli if active provides a consistent 17-20 fantasy points a night but his value as well as Danny Green's fantasy value rises tonight against a Cavaliers team that ranks 1st in the NBA in fantasy points allowed to the position. At the second slot we like Curry tonight for the Mavericks in a contest where the team will need someone to step up to stay in the game against a Thunder team that can score at will.
Top Tier Fantasy Option We Like: DeMar DeRozan
Mid Tier Fantasy Option We Like: Evan Fournier
Fantasy Sleeper Option We Like: Danny Green & Tony Allen

Small Forwards – Kawhi Leonard & Terrence Ross
In a fantasy world we would love to stack both Leonard and James together as they face off tonight. While it could happen it would mean we would have to go cheaper at a very thin point guard position tonight. This opened up the door for us to lean on Leonard who is nearly $2k cheaper than James but has the same upside as James. Meanwhile Ross has been playing solid of late postin over 24 fantasy points in four straight games leading in to tonight's matchup against the Toronto Raptors.
Top Tier Fantasy Option We Like: LeBron James
Mid Tier Fantasy Option We Like: Harrison Barnes & Marcus Morris
Fantasy Sleeper Option We Like: Vince Carter
Power Forwards – Serge Ibaka & Kristaps Porzingis
Despite loving his matchup tonight we backed away from Anthony Davis simply based on his salary cap hit. This opened up the door to spread the love between two mid tier options who both can top the 40 point fantasy point mark tonight with there upcoming matchups. While we strongly recommend Porzingis play status we love him against the Pistons while Ibaka will look to dominate his former Magic team that ranks second among teams in play tonight in slowing down opposing power forwards.
Top Tier Fantasy Option We Like: Anthony Davis
Mid Tier Fantasy Option We Like: Enes Kanter & Tobias Harris
Fantasy Sleeper Option We Like: JaMychal Green
Center Option – Andre Drummond
For us tonight it simply comes down to the matchup situation at the center position and that opened up the door for the Detroit Pistons big man. Tonight, Drummond will have the top fantasy matchup among all of the centers against a New York Knicks team that has been horrible on both sides of the floor this season. In his last meeting with the Knicks, Drummond posted 24 points to go with 14 rebounds while finishing with 48 fantasy points.
Top Tier Fantasy Option We Like: DeMarcus Cousins (Injury Concerns)
Mid Tier Fantasy Option We Like: Nerlens Noel & Guillermo Hernangomez
Fantasy Sleeper Option We Like: Jonaas Valanciunas