Strategies
NBA FanDuel Lineup for Monday March 6th 2017

The 2016-17 NBA Season continues to heat up this Monday as teams continue to fight for their playoff hopes. This action also heats up tonight for Daily Fantasy Basketball owners who will look to capitalize on a heavy 12 game NBA slate that features a ton of big time fantasy options.
At the front of that list sits James Harden who will look to lead his Houston Rockets to a big road win at San Antonio. Meanwhile some of the other top tier fantasy options tonight include LeBron James, Anthony Davis, Stephen Curry and Giannis Antetokounmpo.
The only debate over this group is whether or not you go with two of these top studs or if you elect to go with just one while spreading the salary cap around. Nonetheless the need for some other solid Daily Fantasy Basketball Options that carry a lower priced tag will be needed.
One of those options we like tonight is Ty Lawson at the point guard position as he looks to lead his Sacramento Kings to a win over the Denver Nuggets. Entering tonight's contest, Lawson has seen over 30 minutes in four of teams last five games while rewarding his fantasy owners with nearly six times his value in each of those games.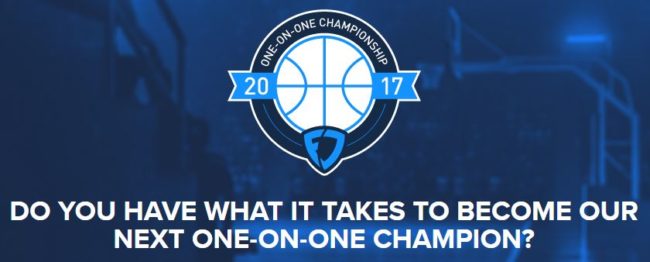 Here are the rest of the NBA Daily Fantasy Basketball Options we like for Monday March 6th, 2017.
Point Guards – Mike Conley & Ty Lawson
The deep 12 game slate provides a ton of fantasy options for all five positions tonight including at the point guard position. For us we looked a variety of options before landing with Conley who has one of the top matchups at the position while Lawson provides a great upside at a great price. Conley enters this game with three 43 plus fantasy options over his last four games.  If Conley gets the night off you could turn to Toney Douglas as a great fantasy sleeper option.
Top Tier Fantasy Option We Like: Chris Paul & Stephen Curry
Mid Tier Fantasy Option We Like: George Hill & Goran Dragic
Fantasy Sleeper Option We Like: Tony Parker & Toney Douglas
Shooting Guards – Klay Thompson & Will Barton
On a night that Harden and the Greek Freak are both available at the shooting guard we have elected to go cheaper as both have a big time salary cap number. For us Thompson is suited to go off against an average Atlanta defense as he continues to benefit from not having Kevin Durant on the court. Meanwhile Barton has the third best overall matchup at the shooting guard position tonight.
Top Tier Fantasy Option We Like: James Harden
Mid Tier Fantasy Option We Like: Nicolas Batum & Evan Fournier
Fantasy Sleeper Option We Like: Rodney Hood
Small Forwards – LeBron James & Kawhi Leonard
For us tonight with the heavy dose of NBA games taking to the hardwood we elected to go with two of the top fantasy options at the small forward position. James should see a lower than normal usage with the deep slate despite posting over 56 fantasy points in three of his last four games played. Meanwhile Leonard should see a ton of opportunities to score as well as to pad the stats on the glass.
Top Tier Fantasy Option We Like:  Jimmy Butler
Mid Tier Fantasy Option We Like: Robert Covington
Fantasy Sleeper Option We Like: C.J. Miles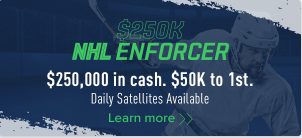 Power Forwards – Terrence Jones & JaMychal Green
The bottom of our lineup is where we see a ton of sleeper potential with the deep fantasy slate. While we considered using Anthony Davis here tonight but we liked the value spread at the top opening the door for both Jones and Green. We strongly suggest monitoring the status on Jones throughout the day to see if he is expected to play. If that is not the case you could go with someone like Kristaps Porzingis or LaMarcus Aldridge in his place.
Top Tier Fantasy Option We Like: Antony Davis
Mid Tier Fantasy Option We Like: Marvin Williams & Zach Randolph
Fantasy Sleeper Option We Like: Richaun Holmes
Center Option – Bismack Biyombo
Now since this is coing out earlier in the day we strongly suggest going with Bismack tonight with the expectation that Nicola Vucevic will be out again. If not than you will want to look elsewhere including someone like Myles Turner as a strong option. The Orlando Magic center has a very favorable matchup against a bad New York Knicks team. Along with that Biyombo showed against the Wizards when he gets 30 plus minutes he can be a solid fantasy contributor.
Top Tier Fantasy Option We Like: DeMarcus Cousins
Mid Tier Fantasy Option We Like: Myles Turner & Dwight Howard
Fantasy Sleeper Option We Like: Kyle O'Quinn