Strategies
NBA FanDuel Lineup for Thursday April 6th 2017

The NBA action lightens up tonight but the schedule still delivers some exciting action for Daily Fantasy Basketball owners to cash in on. Add that with the fact that the 2016-17 NBA Regular season is approaching the end makes these next few nights key for taking home some cash.
In all six games will take to the hardwood tonight around the NBA including at least three of those matches that could top the 230 combined point mark. For us  the one game that stands out features the Washington Wizards traveling to New York to take on a very bad Knicks team.
This matchup not only should be high scoring it is a must win contest for the Wizards to help them stay in the hunt for the third seed in the Eastern Conference. This opens up the door for us to look at using one if not both a combination of John Wall and Bradley Beal.
Meanwhile one interesting low value fantasy play that has a big upside tonight is Specer Dinwiddie. While the Brooklyn Nets point guard is a big time liability he also offers a huge upside against an Orlando Magic team that has struggled against opposing point guards/shooting guards this season.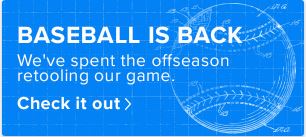 Here are the rest of the NBA Daily Fantasy Basketball Options we like for Thursday April 6th, 2017.
Point Guards – Alfrid Payton & Spencer Dinwiddie
The debate could easily be made for John Wall at the point and it is something that we strongly like but we expect high usage on him as well as Isaiah Thomas tonight at the point guard position. This opened up the door for Payton who has the top fantasy matchup of the night against a very bad Brooklyn Nets team. Meanwhile over on the other side of the court Dinwiddie should have some opportunities to produce tonight at both the point guard and shooting guard position as his teammate Sean Kilpatrick deals with an injury.
Top Tier Fantasy Option We Like: John Wall
Mid Tier Fantasy Option We Like: Ricky Rubio & T.J. McConnell
Fantasy Sleeper Option We Like: Spencer Dinwiddie
Shooting Guards – Bradley Beal & Evan Fournier
After a disappointing night last night where KCP got the night off we turned to two players we expect to start tonight. As we leaned away from Wall at the point guard position it opened up the door for Beal tonight at a shooting guard position hat lacked a ton of firepower atop. Entering tonight's contest Beal has three 30 plus fantasy performances over his last four games. Meanwhile Fournier despite only posting 24 fantasy points last week against the Nets we like his upside in this matchup as we could see a ton of scoring going both ways.
Top Tier Fantasy Option We Like: Giannis Antetokounmpo
Mid Tier Fantasy Option We Like: Avery Bradley (Bounce Back Game)
Fantasy Sleeper Option We Like: Justin Holliday (Blowout potential)
Small Forwards – Jimmy Butler & Khris Middleton
We tossed around a few combinations for the small forward position including stacking Butler with Paul George while also filling George in for Butler. In the end we could have made it work by going cheaper at the center position but elected go with these two options. The first of those options is Jimmy Butler who has been on a tear including posting 66.9 fantasy points back on the 24th of March against the same Philadelphia 76ers team. The second of those options is Middleton who has a chance to pick up a big time fantasy performance against a Indiana Pacers team that ranks fourth in the NBA in fantasy points allowed to the position.
Top Tier Fantasy Option We Like: Paul George
Mid Tier Fantasy Option We Like: Rondae Hollis-Jefferson & Otto Porter
Fantasy Sleeper Option We Like: Justin Anderson

Power Forwards – Dario Saric & Gorgui Dieng
After stacking heavy at the power forward position last night the options were thin at the position tonight leaving the door open for a wide range of options. For Saric he is on a minutes restrict which makes him a difficult play but his low usage could benefit our lineup if he puts up a big game. We could easily insert Aaron Gordon or Richaun Holmes into his place while sending that cap savings to the point guard position. Meanwhile Dieng has the second best matchup of the night against a Portland Trailblazers team that ranks near the bottom in the league in fantasy points allowed to opposing power forwards.
Top Tier Fantasy Option We Like: N/A
Mid Tier Fantasy Option We Like: Richaun Holmes & Aaron Gordon
Fantasy Sleeper Option We Like: Thaddeus Young & Trevor Booker
Center Option – Brook Lopez
The center position is an interesting one tonight as we expect to see a ton of usage on Karl-Anthony Towns leaving us to look elsewhere in GPP tournaments. While we debated going with someone like Marcin Gortat who has a very favorable play against a Knicks team that has struggled at times against opposing centers we ended up turning to Lopez. Lopez should be able to put up some solid numbers against a Magic team he posted 42 fantasy points against just last week.
Top Tier Fantasy Option We Like: Karl Anthony Towns
Mid Tier Fantasy Option We Like: Dwight Howard
Fantasy Sleeper Option We Like: Marcin Gortat & Robin Lopez