Strategies
NBA FanDuel Lineup for Thursday November 3rd 2016

The daily fantasy world heats up on Thursday Night with a heavy lineup of opportunities to take advantage of. This includes the opening kickoff of week 9 of the 2016 NFL season as well as a nice lineup of NHL contests taking to the ice. For us we are turning our attention to the hardwood for some NBA FanDuel Action.
Now that being said we will all be working with a limited slate of action as the NBA Schedule only delivers five games for us all to build our FanDuel lineups around. At the top of those contests features the Oklahoma City Thunder heading out West to take on the Golden State Warriors.
This contest will headline the first time during the regular season Kevin Durant and Russell Westbrook will square off against one another after teaming up since the 2008 NBA Season. For us these two stars will each look to be the center stage on Thursday Night making them both a perfect combo to build our NBA FanDuel lineup.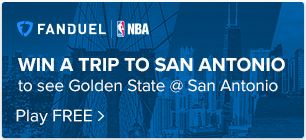 Here are our NBA options we like tonight to build our NBA FanDuel Lineup around.
PG – Russell Westbrook, Oklahoma City Thunder: Here is the first opportunity for Westbrook to show the world he can carry the load in OKC without Durant. Add that motivation with the fact that Westbrook has posted at least 57 fantasy points in three straight games to open the season makes him an easy option.
PG –Emmanul Mudiay, Denver Nuggets: We considered going with Kyrie Irving as well but would have needed to go cheaper at botht he shooting guard position and power forward position. In the end Mudiay will need to play a bigger role in the teams offense with both Gary Harris and Will Barton out on Thursday night.
SG – Avery Bradley, Boston Celtics: Here is one of those fantasy plays you just simply have to ride based on his early success. The Celtics shooting guard has posted over 30 fantasy points in three straight games including a stellar 51.2 point contest in the teams last contest.
SG – J.R. Smith, Cleveland Cavaliers: After a slow start the Cavaliers shooting guard has slowly gotten it going over his last two games. In those two games Smith has posted double digits in both contests while posting over 21 fantasy points in each contest. Can Thursday Night be the night we see Smith top the 30 point mark?
SF – Kevin Durant, Golden State Warriors: For us the showdown between the Warrior and Thunders will feature a ton of scoring from both sides of the floor giving Durant an opportunity to put up some big numbers. Then you have the extra motivation for Durant to out perform Westbrook makes him another easy decision to build our NBA FanDuel Lineup around.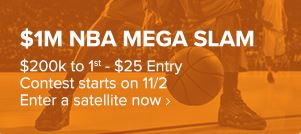 SF – Andre Roberson, Oklahoma City Thunder: With the light slate of games it left us a very thin list of fantasy sleeper options to free up some salary cap space. Not only do we expect this game to feature some scoring Las Vegas handicappers do as well as they currently have it slated at 226 opening up a ton of opportunities for players not named Westbrook or Durant to put up some big time fantasy performances.
PF – Enes Kanter, Oklahoma City Thunder: The ideal pick would be Draymond Green but the salary cap numbers don't work out for us. That being said with the high point total expected this should mean both teams are shooting opening the door for rebounding opportunities.
PF – Thaddeus Young, Indiana Pacers: With a very thin slate of games on Thursday Night it leaves us with very few options in the mid tier price range for power forwards. This opens up the door for Young who has two 31 plus fantasy performances over his first four games.
C – Jusuf Nuric, Denver Nuggets: Now if you elect to go cheaper than Durant or Westbrook you could work DeMarcus Cousins into your lineup. For us though we like the Nuggets power forward as a solid option against the Minnesota Timberwolves. Nuric has posted at least nine rebounds in all three of the Nuggets game this season.