Strategies
NBA FanDuel Lineup for Tuesday March 21st 2017

The Daily Fantasy Sports scene is hot tonight with a heavy slate of games on the ice as well as the hardwood. We are turning our attention to the eight game NBA Slate that will offer a ton of Daily Fantasy Basketball Options for us to build our lineups around tonight.
While the slate lacks James Harden, Russell Westbrook or even LeBron James it does however feature five other players averaging over 40 fantasy points a game. At the top of that list is Anthony Davis who has benefitted the most from the acquisition of DeMarcus Cousins. Over his last five games Davis has posted at least 41 fantasy points in each contest providing the stability most of us our looking for to start our lineup around.
Meanwhile another player we really like tonight is D'Angelo Russell who will look to stay hot after posting a 54.4 fantasy performance in his last game. For us while we don't expect to see that type of production we do like him as he is slated to get the start tonight for a Los Angeles Lakers team that continues to struggle so the minutes should be available.

Here are the rest of the NBA Daily Fantasy Basketball Options we like for Tuesday March 21st, 2017.
Point Guards – D'Angelo Russell & J.J. Barea
Now for us tonight we like a few options to build around including Russell, Brogdon as well as the likes of both Chris Paul and Goran Dragic. In the end it is hard to pass up Russell who will look to continue his recent success as he is slated for a second straight start. Meanwhile Barea as well as his teammate Yogi Ferrell are both solid options that cost under the $5k mark. Add that with the fact that they will be facing off against a Golden State Warriors team that can move that plays up tempo should open up additional scoring opportunities. While we like a few of the more expensive plays we really like the lower tier options on a night where we could use the extra cash at other positions.
Top Tier Fantasy Option We Like: Chris Paul
Mid Tier Fantasy Option We Like: Goran Dragic & Ricky Rubio
Fantasy Sleeper Option We Like: Malcolm Brogdon & Ish Smith
Shooting Guards – Klay Thompson & Kentavious Caldwell-Pope
It's an interesting night at the shooting guard position as we all sit back to see if Giannis Antetokounmpo will suit up for the Milwaukee Bucks after hurting his ankle late in the teams last contest. That being said Thompson is a solid play posting over 40 fantasy points in two of his last three games. Meanwhile KCP is one of those fantasy options that you should be a low usage guy based on his hot/cold streaks but his matchup against a horrible Brooklyn Nets team could reward us with a big time performance.
Top Tier Fantasy Option We Like: Giannis Antetokounmpo
Mid Tier Fantasy Option We Like: C.J. McCollum & Seth Curry
Fantasy Sleeper Option We Like: Tim Frazier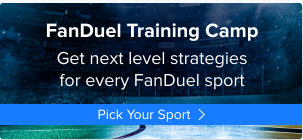 Small Forwards – Kawhi Leonard & Jimmy Butler
Spending in the low to mid range at the other positions opened up the door for us to go heavy at the small forward position with two of the top fantasy options. For us Leonard is a must play option against a Minnesota Timberwolves team he scorched for 66 fantasy points to open up March. Butler on the other hand turned in at least 45 fantasy points in three of his last four games. In his last meeting with the Toronto Raptors, Butler finished the game with 19 points and 12 rebounds while rewarding his fantasy owners with a 45.4 fantasy performance on FanDuel. If you look to spend down you could consider Marcus Morris for the Detroit Pistons.
Top Tier Fantasy Option We Like: N/A
Mid Tier Fantasy Option We Like: Khris Middleton
Fantasy Sleeper Option We Like: Vince Carter & Rondae Hollis-Jefferson
Power Forwards – James Johnson & Gorgui Dieng
We tossed around a few ideas at the power forward slot tonight including playing down at the small forward position to open up the door for Anthony Davis. In the end we felt that the combination of Johnson and Dieng was strong enough and had the potential to post over 70 fantasy points. Johnson should see added chances on the glass against a fast pace Phoenix Suns team while Dieng has had some success against the Spurs this averaging over 15 points a game to go with nearly nine rebounds in three previous meetings.
Top Tier Fantasy Option We Like: Anthony Davis
Mid Tier Fantasy Option We Like: Tobias Harris & LaMarcus Aldridge
Fantasy Sleeper Option We Like: Nikola Mirotic &
Center Option – Brook Lopez
The debate can be made for at least four of the top tier centers tonight including DeMarcus Cousins who has seen his fantasy salary drop over the past week. While we like Cousins as well as Karl-Anthony Towns tonight we couldn't pass up Lopez against a Detroit Pistons team he scorched earlier this season. In that game Lopez dominated the stat sheet scoring 34 points to go with 11 rebounds while only playing in 29 minutes.
Top Tier Fantasy Option We Like: Karl-Anthony Towns & DeMarcus Cousins
Mid Tier Fantasy Option We Like: Jusuf Nurkic
Fantasy Sleeper Option We Like: Alan Williams