Strategies
NBA FanDuel Lineup for Tuesday October 31st 2017

The calendar month of October comes to an end on Tuesday Night as the daily fantasy basketball owners look to cash in on some Halloween action. Despite a limited four game slate on Tuesday Night, the daily fantasy basketball options look solid led by some big-time fantasy scoring options including Russell Westbrook and Giannis Antetokounmpo who are both averaging over 50 fantasy points per contests to start the season.
While we love the idea of stacking the two together, the big concern is where can we find some solid fantasy plays to offset there two salaries. One of those matchups that could present us with some solid fantasy options with a low-price tag is the Phoenix Sun and Brooklyn Nets matchup. These two teams entering their showdown on Tuesday Night, ranked as the top two teams in the NBA in regards of their pace of play.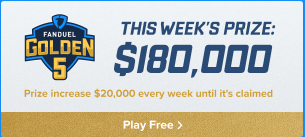 With that said here are a few solid fantasy options from the Brooklyn Nets and Phoenix Suns matchup that won't kill your salary cap.
Spencer Dinwiddie ($5,300) – 3 contests with at least 34 fantasy points (8 games)
T.J. Warren ($5,200) – Boom or bust type of play (24.9 & 36.5 last two games)
Alex Len ($4,300) – 26.6, 26.6, and 28.4 over his last four contests
Here is a look at our NBA FanDuel options for Tuesday, October 31st, 2017.
Point Guards Options for FanDuel on October 31st, 2017
Russell Westbrook ($11,100): The debate could be made to use either Westbrook or the Greak Freak. While we considered it, we also really like the idea of pairing the two together in GPP format tournaments. Westbrook enters Tuesday Night, with four contests with at least 51 fantasy points. Add that type of production with the fact the reigning MVP will be ready for his prime-time matchup against one of the NBA's top stars should make him an automatic play in many fantasy lineups.
Spencer Dinwiddie ($5,300): Dinwiddie might not be the ideal cash game lineup option but he does carry a nice upside. As the Nets continue to see some struggles out of some of their other scoring options, this has opened up the door for Dinwiddie to have a bigger role in the team's offense. This includes allowing him to see the floor for at least 29 minutes in two of his last three games while finishing with 38 and 41.8 in those two contests.
Other Point Guard Options we like includeDarren Collison & De'Aaron Fox.

Shooting Guard Options for FanDuel on October 31st, 2017
Devin Booker ($7,200): While the Phoenix Suns are just a bad team overall, they do have a few bright spots including Booker. Booker who has benefitted from the benching of Eric Bledsoe over the teams last three games has rewarded his daily fantasy basketball owners with 30.7, 35.3 and 46.2 fantasy points in those three games. As long as Bledsoe is out of the Suns lineup we suggest locking in Booker to your roster.
Bogdan Bogdanovic ($4,500): Now we would love to say we had the cash to lock in VictorOladipoor KhrisMiddelton as our second shooting guard. Unfortunately, after locking in the top two fantasy options it limits our salary cap space to make a bigger move. That being said, we love GPP upside of the Sacramento Kings rookie. Since making his season debut just three games ago, the Kings shooting guard has seen at least 23, 25 and 25 minutes while scoring double digits in all three contests.
Other Shooting Guard Options we like include Khris Middleton, Victor Oladipo& Jordan Clarkson.
Small Forward Options for FanDuel on October 31st, 2017
Giannis Antetokounmpo ($12,600): In both cash and GPP lineups it will be hard to look past the Greak Freak. While we could debate every other option at the small forward, the answer will be the same in the end. That answer is we have to build around Antetokounmpo who has posted over 52 fantasy points in all six of his team's games while topping the 60 point mark in four of those contests.
T.J. Warren ($5,100): With only four games on tap on Halloween night, the options are limited at the small forward position.As we look at the small forward position, while Warren is a big time gamble he also has the top matchup as the Suns take on a Nets team that is allowing over 40 plus fantasy points per night to opposing small forwards.
Other Small Forward Options we like include Josh Jackson, Paul George & Stanley Johnson.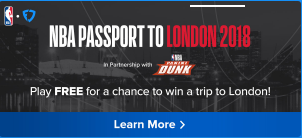 Power Forward Options for FanDuel on October 31st, 2017
Trevor Booker ($4,300): Now we tossed around a few options here but after looking at the matchup Booker has a very solid matchup against a mediocre Brooklyn Nets team. Entering their Halloween matchup the Nets rank first in the NBA in fantasy points allowed to opposing power forwards. Look for a solid fantasy output from Booker as he looks to top the 30 point mark for the third time this season.
Anthony Tolliver ($3,300): You could go a few directions here including going with Tollivers teammate Tobias Harris. For us though we elected to spend the money with Steven Adams at the center position instead of going cheaper there. Both Tolliver and Harris have an ideal matchup against a Los Angeles Lakers team that has struggled at times this season against opposing power forwards.
Other Power Forward Options we like include Tobias Harris, SkalLabissiere& Larry Nance.
Center Options for FanDuel on October 31st, 2017
Steven Adams ($6,600): The center position for us tonight is one of those interesting positions where you could see some solid fantasy production from a wide range of options. With Myles Tuner out we could look to Al Jefferson as a cheap alternative while freeing up extra cap space. In the end, Adams has shown some consistency to start the season posting at least 29 fantasy points in five of his first six games.
Other Center Options we like include Andre Drummond, Alex Len & Al Jefferson.