Strategies
NBA FanDuel Lineup for Wednesday March 1st 2017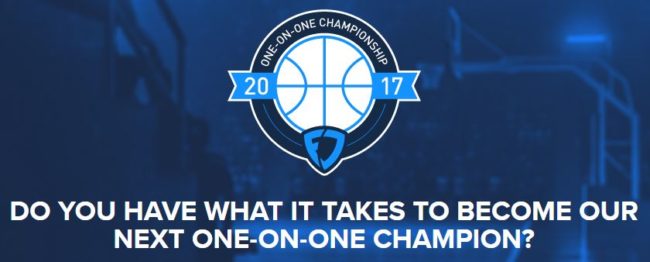 The 2017 calendar flips to March today as the NBA looks to deliver some excitement built around an 11 game slate. At the front of that slate features an Eastern Conference showdown in Toronto as DeMar DeRozan looks to lead his Raptors against a Washington Wizards team led by John Wall.
From a Daily Fantasy Basketball Option standpoint Wall is the more consistent of the two posting over 41 fantasy points in seven straight games. That being said with Kyle Lowry out, DeRozan will be leaned on down the stretch to pick up the slack including in big time games against other playoff teams fighting for seeding in the Eastern Conference.
Along with these two the other top tier Daily Fantasy Basketball options include James Harden, Giannis Antetokounmpo, Anthony Davis and LeBron James. Meanwhile tonights slate also features a few mid to low tier Fantasy Sleeper options that could reward us. Here are three NBA players tonight that could provide us with some salary cap space.
Point Guard – Ish Smith ($4,400)
Small Forward – Thabo Sefolosha ($3,700)
Shooting Guard – Gerald Henderson ($3,800)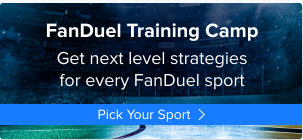 With all of the options here is who we ended up on our final list of Daily Fantasy Basketball Options list for Wednesday March 1st, 2017.
Point Guards – Derrick Rose & Ish Smith
Tonight's slate of NBA games looks to deliver some real fantasy value from the point guard position. This includes someone like Kyrie Irving but for us we couldn't pass up the matchup Derrick Rose has tonight against an Orland Magic team allowing the fourth most fantasy points to the position among teams in action tonight. Meanwhile, Smith remains to be the back up but is slowly stealing minutes away from Reggie Jackson.
Top Tier Fantasy Option We Like: Kyrie Irving
Mid Tier Fantasy Option We Like: Jrue Holiday & Elfrid Payton
Fantasy Sleeper Option We Like: Malcolm Brogdon
Shooting Guards – Giannis Antetokounmpo & Gerald Henderson  
The debate could be made for both the Greek Freak aas well as James Harden tonight at the shooting guard position. That being said despite struggling in his last outing, Antetokounmpo has a very solid matchup against a Denver Nuggets team he posted 43 fantasy points against back on February 3rd. While you could decide to go with both, for us we elected to go cheap and look at Henderson who has seen the floor for at least 25 minutes in six straight games while also getting the nod to start tonight.
Top Tier Fantasy Option We Like: James Harden & DeMar Derozan
Mid Tier Fantasy Option We Like: Dion Waiters
Fantasy Sleeper Option We Like: Sean Kilpatrick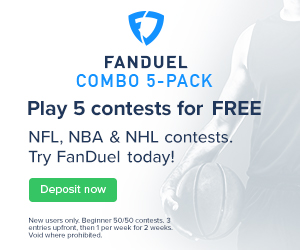 Small Forwards – LeBron James & Thabo Sefolosha
Here is another one of those players we just can't pass up on tonight in a game against a Celtics team that likes to put points up on the scoreboard while also being one of the higher predicted totals of the nigh. In the end James is one of those rare players who can post 40 fantasy points every night while also giving you a chance to earn 6-7 times his fantasy value. The sleeper of the night is Sefolosha who managed to pick up solid minutes in his last game.
Top Tier Fantasy Option We Like:
Mid Tier Fantasy Option We Like: Gordon Hayward & Robert Covington
Fantasy Sleeper Option We Like: Jaylen Brown
Click HERE to join FanDuel's $300K Wed NBA Shot today!
Power Forwards – Willie Cauley-Stein & Markieff Morris
In GPP tournaments we love both Cauley-Stein and Morris with both having huge upsides. For Cauley-Stein he should continue to see an increased amount of minutes while helping take over for DeMarcus Cousins who was traded away. The Kings power forward has the best fantasy matchup of the night facing a Brooklyn Nets team that ranks last in the NBA. Meanwhile with Morris you just never know what you are going to get night in and night out. Entering tonight, Morris has four games over the 30 point fantasy mark over his last six games.
Top Tier Fantasy Option We Like: Nikola Jokic  & Anthony Davis
Mid Tier Fantasy Option We Like: Gorgui Dieng & Paul Millsap
Fantasy Sleeper Option We Like:  Richaun Holmes
Center Option – Nikola Vucevic
The last of our fantasy plays sits at the center position as Vucevic will look to take advantage of a very bad New York Knicks team. In his previous meeting with the Knicks, Vucevic managed to post a double double while finishing with 39.1 fantasy points for his fantasy owners. That previous success added with the injures the Knicks have battled all season opens up the for the Magic's center to reward his fantasy owners.
Top Tier Fantasy Option We Like: Karl-Anthony Towns
Mid Tier Fantasy Option We Like: Andre Drummond & Rudy Gobert
Fantasy Sleeper Option We Like: Kyle O'Quinn