Strategies
NBA FanDuel Lineup for Wednesday March 22nd 2017

The NBA returns another eight game slate tonight for Daily Fantasy Basketball Owners to build around. Tonight's slate features a solid list of top tier options including Russell Westbrook who will look to bounce back after a disappointing performance on Monday Night against the Golden State Warriors.
Along with Westbrook the top tier options for Wednesday March 22nd, 2017 includes the likes of LeBron James, John Wall and Nikola Jokic. While Jokic and James will square off in a game that should see a ton of points the game we like tonight features the Detroit Pistons heading to Chicago to take on the Bulls.
One name that stands out from this contest is Jimmy Butler who is coming off a big time 64 point fantasy performance last night while marking his third straight game of topping the 45 point fantasy mark. Along with Butler in this game you could look to Kentavious Caldwell-Pope, Ish Smith and even Andre Drummond as plays to consider.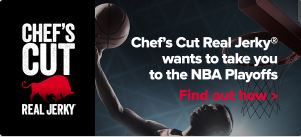 Here are a few Fantasy Bargains and Sleepers we like on tonight's eight game slate that could provide some salary cap space to help load up on the big hitters.
Ish Smith – Bulls allowing 2nd most fantasy points to the point guard position
Joffrey Lauvergne – Could see minutes if Robin Lopez and Cristiano Felicio are out
Thaddeus Young – Posted over 22 fantasy points in four of his last seven games
Here are the rest of the NBA Daily Fantasy Basketball Options we like for Wednesday March 22nd, 2017.
Point Guards – Kyrie Irving & Ish Smith
The first name that jumped out to us at the point guard position tonight was Irving as he looks to take advantage of a Denver Nuggets team that has struggled to slow down the position. Entering tonight's game they're 4th in the NBA in fantasy points allowed to the position. Meanwhile Smith is coming off a solid 38 point fantasy effort and should be able to take advantage of a Bulls team that is not only coming off a back to back but also has trouble stopping other point guards.
Top Tier Fantasy Option We Like: Russell Westbrook
Mid Tier Fantasy Option We Like: Jeff Teague & Kemba Walker
Fantasy Sleeper Option We Like: Reggie Jackson & Jamal Murray

Shooting Guards – Giannis Antetokounmpo & Jeremy Lamb
The big question mark on this play rides on the Greek Freak and whether or not he can get us to at least 40 fantasy points. That being said we expect to see his usage lower in tournament action opening up a chance for him to put up a 50 plus fantasy performance against a Sacramento Kings team that ranks near the bottom of the NBA against opposing shooting guards. Meanwhile offsetting some of that cost led us to look at both Jeremy Lamb as well as Kentavious Caldwell-Pope. In the end we like Lamb's upside over the more consistent Caldwell-Pope. If you look to go more expensive at center or power forward we also like both Will Barton and Nicolas Batum.
Top Tier Fantasy Option We Like: N/A
Mid Tier Fantasy Option We Like: Nicolas Batum & Will Barton
Fantasy Sleeper Option We Like: Kentavious Caldwell-Pope & Rodney Hood
Small Forwards – Jimmy Butler & Gordon Hayward
In the end we just couldn't look past this combination at the small forward position as both have solid fantasy matchups and both have big fantasy upsides. Butler is coming off a big time fantasy performance on Tuesday Night as he looks to take advantage of a Pistons team he has averaged 26 points against to go with six rebounds and nearly five assists against in three games this season. Hayward on the other hand gets a matchup against a New York Knicks team that is just bad on both sides of the floor. In one meeting this season Hayward managed to score 28 points while posting five rebounds.
Top Tier Fantasy Option We Like: LeBron James
Mid Tier Fantasy Option We Like: Robert Covington & Khris Middleton
Fantasy Sleeper Option We Like: Taurean Prince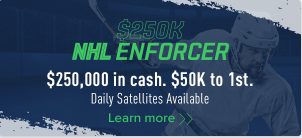 Power Forwards – Ersan Ilyasova & Thaddeus Young
After going expensive at a few of the positions above we looked to find a few mid to low tier options at the power forward to build around. This opened up the door for Ilyasova (should get another start), Thaddeus Young and Enes Kanter as guys that fit the mold. Young is riding back to back 22 plus fantasy performances as he enters a matchup against a Boston Celtics team that should provide an increase in fantasy opportunities based on there pace of play. Meanwhile Ilyasova has seen over 30 minutes in back to back games something that GPP owners love to see from there fantasy options.
Top Tier Fantasy Option We Like: Nikola Jokic & Kevin Love
Mid Tier Fantasy Option We Like: Richaun Holmes, Enes Kanter & Tobias Harris
Fantasy Sleeper Option We Like: Nikola Mirotic
Center Option – Steven Adams
The center position simply comes to whether or not you rather spend the money up above or here. For us our top two options we like tonight are Adams as well as Rudy Gobert while someone like Andre Drummond could be another solid option. In the end we valued the cash up above leaning to Adams who has the second best fantasy matchup of the night at the center position just behind Gobert. Another deep sleeper fantasy option that could play a key role tonight is Joffrey Lauvergne against the Pistons if Robin Lopez (fight) and Cristiano Felicio (injury) miss tonights action.
Top Tier Fantasy Option We Like: Rudy Gobert
Mid Tier Fantasy Option We Like: Andre Drummond & Cody Zeller
Fantasy Sleeper Option We Like: Aron Baynes & Joffrey Lauvergne