Strategies
NBA Trade Deadline Bonanza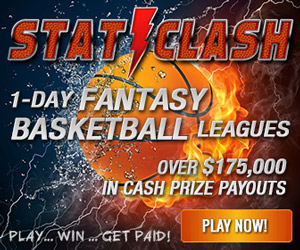 If you have been paying attention to the recent trade rumors of the NBA, there have been quite a few interesting speculations. Up until February 18th, not many transactions had occurred and it seemed like this year's NBA trade deadline would be just as disappointing as the year before. However, with surprising force, the GMs and NBA franchises were all on hot pursuit on the very last day of the trade deadline.
There were definitely a few surprising deals that took place, while some were more predictable. Nonetheless, we examine which players will get the most benefit from these recent events.
1)      Reggie Jackson was traded to the Detroit Pistons in exchange for DJ Augustin, Kyle Singler and other moving pieces to different teams. Reggie had always wanted to be a starting point guard where he could control the outcome of the game. Although Jackson is a great player, he was well behind Westbrook in the Thunder's depth chart. Now he has the chance to prove to the NBA that he's worthy of holding a starting spot. If you managed to trade for Jackson, stashed him from the beginning of the year or just picked him up recently of waivers, you are one lucky GM. There is still a very slight chance the Reggie is available in your leagues, but it wouldn't hurt to take a second look.

2)      Isaiah Thomas was traded from Phoenix to the Celtics and though it is still unclear who will hold the starting point guard spot, it would make little sense if Thomas wasn't given a sizable workload. Currently the Celtics are using Turner as their starting PG with Marcus Smart coming off the bench. Turner is more of a shooting guard who can handle the ball, whereas Smart is still learning how to become a distributor. Thomas should have the advantage here as he is well known for his ability to have instant offense and to get other teammates involved. If you need a quality backup pg in your roster, Thomas is an ideal candidate.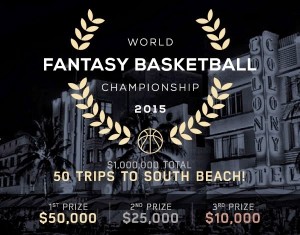 3)      Goran Dragic is another former Phoenix Sun who will indeed receive a huge boost in production. He will now hold the starting point guard position in a Miami Heat team that is definitely lacking a lieutenant. With Bosh in danger or possibly missing out on the rest of the season and with Wade's ailing knees, Dragic should become a huge piece of this team. What's great about Dragic is that he is pg,sg eligible so you can use him for both positions. He should be able to score a healthy amount of points, 3's, steals and racking up the assists to teammates Hassan Whiteside, Luol Deng and Dwyane Wade. Hopefully you were able to hold onto Dragic as your patience will definitely be rewarded very soon.
These 3 players should have the most benefit from being traded to a new team and although it's entirely up to them to seize the moment, they should have an easy time getting acclimated to their new teammates, system and coaching staff.