Strategies
Ovechkin – Still a Fantasy Hockey Hero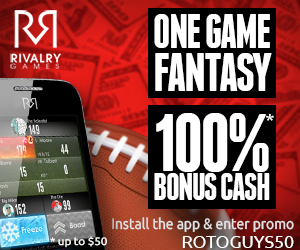 Capitals right wing super-star Alex Ovechkin, is on pace for a 59-goal season, when the second-best goal-scorer in the NHL this season, Toronto's Phil Kessel, is on pace for 43. Naturally, I didn't think that Ovechkin would be a player that needed much defending, but he's taken some hits lately.
You can ignore his contributions on the power play because it's not in any dispute that Ovechkin is great with the man advantage and can make a difference even when he doesn't score.
Some journalists have used his goals-for/against percentage to illustrate the problem. Never mind that goals for/against percentage is essentially measuring plus-minus.
Others point to his plus-minus after Ovechkin was minus-5 against Columbus, and decided that Ovechkin has to decide what kind of player he is. After all, Ovechkin was minus-17 on the season after that game.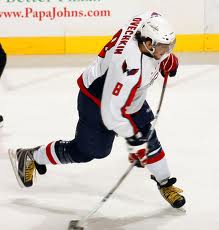 What's odd about using plus-minus to denigrate Ovechkin's contributions is that anyone doing serious analytical work in hockey has been against using plus-minus because it involves so many factors beyond an individual player's control (not least of which are the contributions of nine other skaters and two goaltenders when the game is 5-on-5) and, generally, involves small samples because goals are relatively rare events.
There are many other factors that go into whether a player is a plus or minus player, and they must be considered if you're going to attempt to pass judgment on a single season or, especially, a portion of a season.
So, let's take a look at some factors that are at play to make Alex Ovechkin a minus-17.
First off, the shooting percentage of others on the ice with Ovechkin at 5-on-5 is ridiculously low. His 6.3% is only ahead of fourth-liners Volpatti and Beagle among Capitals forwards. The suggestion could be made — and of course it has been — that Ovechkin isn't making those around him better, but here are the 5-on-5 on-ice shooting percentages when Ovechkin has been on the ice for the past 5 seasons: 10.36%, 8.62%, 8.05%, 11.76%, 9.09%.
You're really going to have to dig for reasons, other than poor luck and ineffective shooters, to explain even-strength shooting effectiveness declining by 40% over last season, especially when Ovechkin himself is shooting 10.6% (18 goals, 170 shots) at 5-on-5.
Taking away Ovechkin's 18 goals on 170 shots, leaves the other Capitals to score eight goals on 242 shots (3.3%) with Ovechkin on the ice. Marcus Johansson, his most common left winger, has one goal on 51 shots. This undeniably effects plus-minus, right? Of course it does. Give Ovechkin an average on-ice shooting percentage (say, 8%) and that is a difference of about seven goals.
Ovechkin has scored 70 goals and 150 points in 157 games over those two seasons, producing the two lowest point scoring rates of his career. Yes, even lower than this season, when virtually no one else puts the puck in the net with him on the ice.
Of course Ovechkin is not a defensive whiz, but that shouldn't stand as an indictment any more than it has for elite offensive players throughout the history of the game.
This Capitals team is flawed. If you want to break down a player's overall contribution, and feel that you must use one statistic in order to do so (better yet, don't), then at least reduce the impact of others on the ice and look at the possession stats, because it won't matter that linemates aren't finishing or that, for whatever reason, goaltenders aren't stopping the puck.