Strategies
The Numbers behind Jose Abreu's Hot Rookie Season
Jose Abreu's hot rookie season continues to make him one of the top fantasy stars of Major League Baseball. Abreu, who signed with the Chicago White Sox after defecting from Cuba was signed based on the power numbers he had shown in the years past. For the White Sox they lucked out as they did not have much competition in trying to land the Cuban first baseman. The only other teams involved were the Houston Astros and the Boston Red Sox.
Abreu elected to join the White Sox and the rest is history as he has destroyed Major League pitching in his rookie season. In 98 games this season, Abreu has posted a .307 batting average with 28 doubles, one triple, 31 home runs and 86 runs batted in. These numbers could be even higher if he didn't miss time due to an ankle injury.

Jose Abreu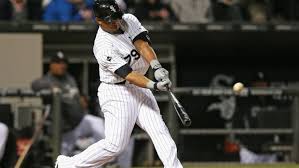 Entering Tuesday the White Sox first baseman ranked 16th in batting average, 35th in hits, 1st in home runs, 1st in runs batted in and first in slugging percentage. When we look at how Abreu has performed for fantasy owners over his last seven games we see his home run numbers are down. The positive stat for fantasy owners is the 12 hits in 24 at bats. Abreu has picked up three doubles, one home run, seven runs driven in and eight walks.
Over his last 10 games, Abreu has had six multi hit games including three three hit games. In that same stretch Abreu has only posted three strikeouts over the same 10 games with no more than one in a game. The only offensive stat could improve his fantasy numbers this season is his runs scored, but that can be fixed by Abreu but the guys hitting behind him.
Abreu and the White Sox head out west to take on the Seattle Mariners followed by the San Francisco Giants after the current series against the Texas Rangers. This season. Abreu has had 12 at bats verse the Mariners and eight at bats verse the Giants. Abreu has struggled against the Mariners posting only two hits in the 12 at bats with one of them leaving the yard for a home run. His success numbers against the Giants is a little better as he has three hits in just eight at bats with a home run.
The good news for fantasy owners is the White Sox have seven games left against the Detroit Tigers. In 47 at bats this season against the Tigers Abreu has 18 hits, including five home runs and 11 runs batted in. He has also picked up one hit a home run against the Tigers newly acquired star David Price.