Strategies
Top 3 Daily Fantasy Sports Events For March 2016
Last month all eyes were on the daily fantasy football championships where the largest event saw Aaron Jones winning the 5 million dollar DraftKings football championship first place prize.  As larger prize pools than ever before are created and won and with new daily fantasy sports and game types being introduced often the attraction and appeal of the game is only growing.  One of the rare times sports, betting and entertainment can all join together to form a fun and enjoyable gaming environment accessible to the masses.  Easy to understand, inexpensive and not overly time consuming daily fantasy sports can catch on with even the most casual of sports fan.  In an industry where great events are being thrown more often it is always worthwhile to keep an eye out for what is upcoming on the calendar just in case you see something you would really enjoy attending.  From fantasy fan experiences, to championships, to challenges to special sporting celebrations the event promotions are starting to reach far and wide within the daily fantasy sports space.  Lets review the top 3 daily fantasy sports events for March 2016 and see if anything catches your eyes as something you might want to try to attend.
Daily Fantasy Sports March Event #1 – DraftKings Fantasy Basketball World Championships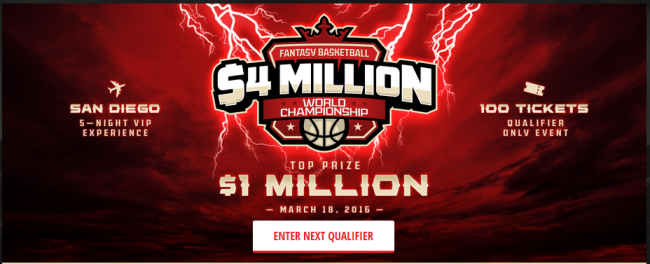 Hosted at the Hard Rock Hotel and Casino in San Diego California the 2016 DraftKings Fantasy Basketball World Championships on March 18th is one of the premiere yearly daily fantasy sports events.  With a 1 million dollar first place prize and an entry limit of only a 100 tickets you can best believe it will be some of the best in the world at DFS battling it our for that 7 figure payday.  Each package that competitors qualify for holds a $46,500 value, includes an FBWC Ticket and comes with a five-night (Mar. 16th-21st) VIP trip to San Diego and $1,000 cash for airfare and travel arrangements.  As an added bonus there will be exclusive VIP sports viewing parties throughout the opening weekend of the NCAA Men's college basketball tournament.  As a side note the DraftKings Fantasy Hockey World Championships are going on the same weekend at the same venue so this will certainly be a huge event.  While winning large amounts of money is always nice the title holders of these events also receive an amazing championship belt to commemorate their victory which is always exciting.  Sign up for DraftKings account now and start working on winning your way into this daily fantasy sports event today!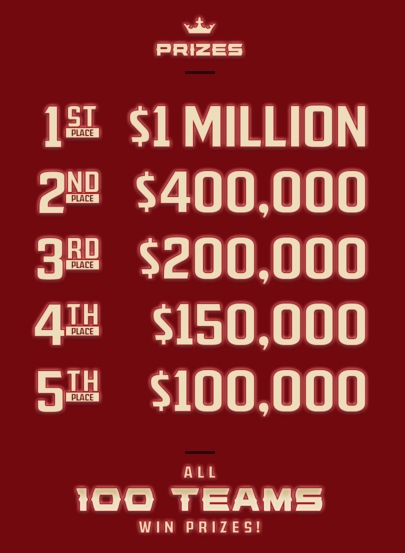 ---
Daily Fantasy Sports March Event #2 – FantasyAces  Basketball World Championships

Also being held at the Hard Rock Hotel and Casino in San Diego California the $250,000 FantasyAces Basketball Championship will consist of 20 finalists competing in a live one-day daily fantasy sports NBA contest for a $100,000 grand prize.  Taking place on March 26, 2016, this championship daily fantasy sports event starts with an lavish harbor cruise aboard a private yacht with open bar and gourmet appetizers.  After the boat ride participants are treated to an exclusive celebration party at local favorite "FLOAT", the Hard Rock's rooftop bar and lounge that showcases stunning views of downtown San Diego.  As if all this was not enough the live championship daily fantasy sports event party will take place at Striders, a gigantic two-story sports bar with signature craft cocktails and beers, tantalizing Southern California cuisine and a plethora of high definition televisions and viewing stations.  Free food, fun and the potential win large sums of money sound good?  Grab a FantasyAces daily fantasy sports account and potentially punch your ticket to this wonderful event before its too late.
---
Daily Fantasy Sports March Event #3 – FantasyDraft Free Experience Contests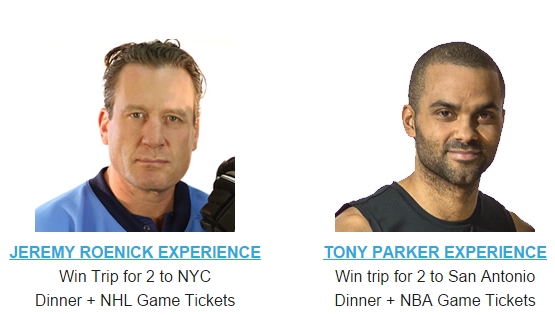 Happening throughout the month of March and beyond FantasyDraft Fan Experience contests are the perfect way to win your opportunity to meet some of your most cherished athletes while enjoying some of your favorite types of sports events.  Currently FantasyDraft is putting on contests for the Jeremy Roenick Experience and the Tony Parker Experience but these are not their first and probably not there last of these types of contests so its always wise to keep tabs on what the most current offerings are.  As  an example winners of the Tony Parker experience event valued at $5000 will receive, a private dinner with Tony at Wángcháo San Antonio, two tickets to the Los Angeles versus San Antonio game on, Tuesday, March 15th, Round-Trip Airfare for Two, Hotel Accommodations for Two Nights and a FantasyDraft Swag Bag.  What an incredible experience that would be.  If you are searching for highly unique daily fantasy sports events like meeting players or attending rare competitions then make sure to create a FantasyDraft account and keep watch for all the upcoming fan experience events.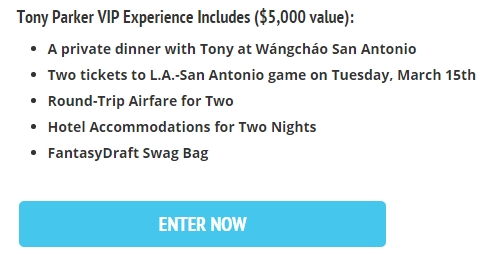 ---
Daily Fantasy Sports March Bonus Event – FanDuel World Basketball Championships

The FanDuel WFBBC event is heading to Hollywood, California.  $1.5 million is up for grabs in this California based event. Why not open a FanDuel daily fantasy sports account and start trying to qualify for this great event sooner than later.
Looking for new and exciting goals to try and reach for in March?  Qualifying and attending any one of the above mentioned events would be a truly once in a lifetime opportunity and experience.  March 2016 is set to be an amazing month for daily fantasy sports so grab a FanDuel, DraftKings, FantasyAces or FantasyDraft DFS account and jump into the action today!  Who knows –  You may be headed off to the daily fantasy sports event of your dreams sooner than you think!