Strategies
Top 3 Innovative DFS Types To Try This 2015–2016 NFL and NBA Season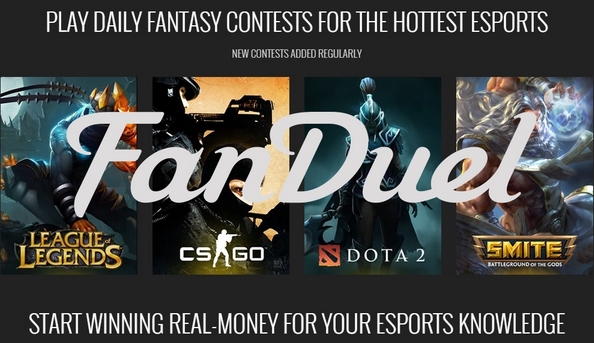 Many a wise person has noted that "variety is the spice of life" and when it comes to daily fantasy sports that is certainly an arguable case.  One of the attractions and beauties of daily fantasy sports is not only its variety of events, game options and competition types but the fact that innovation is constant is terms of improving and increasing the fan and playing experience.  As a plethora of new daily fantasy sports websites enter the market we are seeing a resurgence in forward thinking towards both game play and customer satisfaction.  Business competition, often the driver of inspiration and innovation, is now more fierce then ever before when it comes to the DFS space lending way for many great new ideas to come to fruition.  While even the most casual daily fantasy sports player is usually familiar with all the original game types and systems such as Heads Up Matches, Tournaments, 50/50's all built within the salary cap lineup format, what many do not know is that there is so much more out there when it comes to DFS options.  Just because traditional daily fantasy sports websites like DraftKings, FanDuel and FantasyDraft are not offering certain of DFS contests does not mean they are not worthwhile checking out to see if they might be more compatible with our personality or sports preferences.  Lets review some of the newer daily fantasy sports types and concepts that might peak are  interests this 2015 – 2016 NFL and NBA Season.
NBA and NFL Innovative Daily Fantasy Sports Types Worth Trying #1: Pick'Em Contests
         DraftFury Sign Up Bonus | DraftHero Sign Up Bonus |  FantasyUp Sign Up Bonus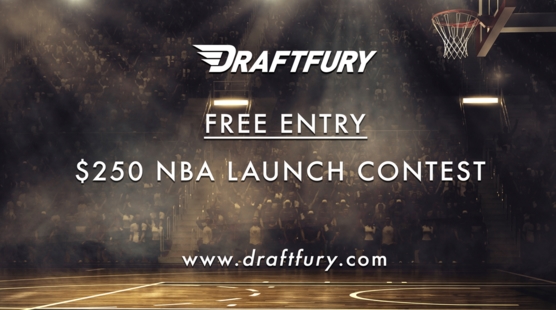 Designed for those sports fans that are busy and on the go, daily fantasy sports "Pick Em" contests are geared for fast paced, less research lineup buidling.  DraftFury, DraftHero, FantasyFeud, GoDraft and StatClash are all examples of daily fantasy sports websites offering this new innovative, unique and highly popular DFS competition format that was created with the casual players in mind.  With the ability to create lineups quickly and easily in a matter of minutes its the ideal solution for those that are mobile or on-the-go with little time to spare!  Looking for a daily sports option that does not have to consume all your time and energy yet you can still remain highly competitive?  Try the increasing variety of "Pick Em" style sports contests finding there way to a wide range of fun and entertaining daily fantasy sports platforms.
---
NBA and NFL Innovative Daily Fantasy Sports Types Worth Trying #2: No Salary Cap Contests
         FantasyAces Sign Up Bonus | DraftPot Sign Up Bonus |  All In Fantasy Sign Up Bonus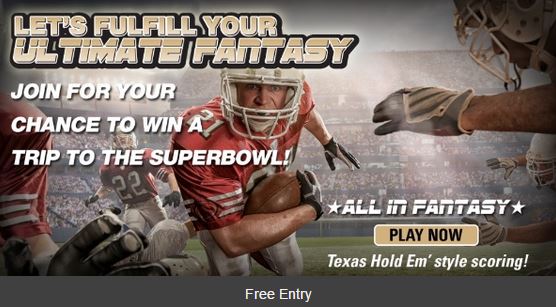 Called  "SalaryPro" on FantasyAces, "Fan Mode" on DraftPot, "All In" on All In Fantasy and "LivePick" on PickChamps the concept of building lineups without the restrictions of salary caps and player pricing is catching on with the daily fantasy sports community.  Allowing more freedom and flexibility to daily fantasy sports game play no salary cap contests are the perfect format for those that lie to play all their favorite players or do not want limits placed on their lineup building capabilities.  Removing salary boundaries is a new and innovative daily fantasy sports idea many different companies are now trying with many of them placing their own unique spin on the general idea of no limit lineup building.  Tired of having to pick players simply to meet lineup rules?  Try one of the above daily fantasy sports websites that offer flexible or no salary cap contests this 2015 – 2016 NFL and NBA season and see if one of these DFS formats fit more your style of sports entertainment.
---
NBA and NFL Innovative Daily Fantasy Sports Types Worth Trying #3: eSports
         Vulcun Sign Up Bonus | OwnThePlay Sign Up Bonus |  AlphaDraft Sign Up Bonus

The latest craze in daily fantasy sports, eSports are fast becoming one of the premiere choices in DFS.  Hosted by sites such as DraftKings, Vulcun, OwnThePlay, AlphaDraft and DraftPot  eSports are growing wildly globally.  You may be wondering what does this have to do with daily fantasy sports Football and Basketball.  The truth of the matter is no matter how much we love the NBA or NFL we can get at times a bit burnt out on our favorite pastimes.  Even if no amount of favorite sports are too much there is still something to be said for balance, taking breaks and finding new perspectives and that is where daily fantasy eSports can come into play this NFL and NBA season.  If you are looking for ways to take a break from mainstream sports but still want to keep your daily fantasy sports skills sharp eSports are the perfect new opportunity to find a new type of innovative DFS action.  Like video games and daily fantasy sports?  Getting tired of playing NFL or NBA daily fantasy sports and want to try something new and innovating?  Jump into eSports at any one of the above daily fantasy sports websites and give this new and exciting DFS format a try.
The 2015 – 2016 NFL and NBA Seasons are finally here giving us not only reason to celebrate but to try a whole slew of new daily fantasy sports options, types and platforms.  What is your favorite daily fantasy sports challenge to enter?  If you could create any new daily fantasy sports format to entice you to play what would it be?