Strategies
Top Available Free Agents for your Fantasy NBA Team
We are less than a week prior to the end of the regular season and things are starting to get really serious in the NBA. Contenders are getting ready for the start of the postseason while other teams have already been eliminated from the playoff contention. It's weird that even at this moment of the season, there are some significant players available out there for your fantasy team. Let's examine some of them, the most important ones, the ones that could make an impact to your team if you decide to trust them.
Amar'e Stoudemire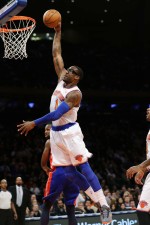 Well, ok. I know that Amar'e is the type of player you either hate or love, at least when it comes to fantasy basketball, maybe even in the real NBA. We all know he has health issues and that he will never be able to play again more than 20-25 MPG in average each season. However, he may really reward you if you select him and that's simply because his skills and his power are still there. He is averaging 10.9 PPG and 4.6 RPG in 20.8 MPG this season and although he is not a No.1 option at the power forward spot, he is very good complementary piece for lots of fantasy owners.
Tim Hardaway Jr.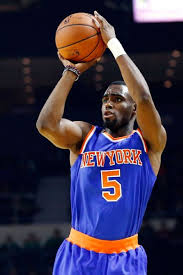 Keep this guy under your scope. Really, Tim Hardaway Jr. might be a star in one or two seasons. He has already shown great potential in his rookie season with the New York Knicks. The 22-year old rookie is averaging 10.2 PPG in 22.9 MPG. The truth is that he has been inconsistent with his production almost throughout the season. However, he averaged 48.5 FG% back in December and January, so we all know what he is capable of.
Dion Waiters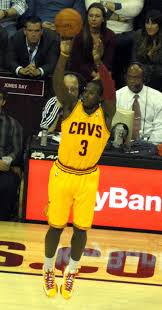 If Waiters is available in your fantasy league, go and draft him now. Kyrie Irving got injured and he might miss an extended time, maybe even the entire remaining month of the season. This translates to Waiters uplifting his production significantly, something we've already seen happening during the Cavaliers' first games without Irving.
DeMarre Carroll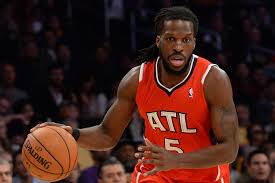 Apparently, DeMarre Carroll is not a big-name forward in the NBA. I am sure that lots of fans, the least devoted ones, don't even know in which team he is playing this season. However, fantasy owners shouldn't neglect him because he might be a valuable piece for their teams. He is underrated and his numbers show the truth, 11.0 PPG, 5.5 RPG and 1.4 STLPG in 31.8 MPG.
P.J. Tucker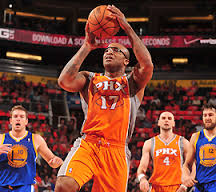 Last but not least, we'll have a look at P.J. Tucker from the Phoenix Suns. Although Phoenix fell to the ninth seed in the West as of recently, Tucker is continuing to play at a very good level. He is averaging 9.5 PPG, 6.8 RPG and 1.8 APG in 30.9 MPG. He might be over performing at present but that shouldn't scare you because he is doing exactly that. So take advantage of it.