Strategies
Top NHL Power Rankings After Week 1 of the 2016 Season

The first weekend of NHL action is over following a trio of games on Sunday and a plethora that were played on Saturday. As happens in most years, there have been some surprises in the early goings. For example, the Vancouver Canucks, a team projected to finish in last place in the Pacific Division, is actually near the top of the standings with four points.
In this article, we're going to look at power rankings, a system for ranking teams that focuses not just on results but quality wins. For dramatic purposes we'll start with the last team that made our radar and then work our way up to the top from there.
#9 Washington Capitals (1-1-0)
The Washington Capitals are the only team with a loss that makes this list. Washington dropped a game at Pittsburgh 3-2 in a shootout. Playing the Cup champions in their own building and losing doesn't hurt you that bad in power rankings. Washington won their other game at home 2-1 on Saturday night, defeating the New York Islanders
#8 Colorado Avalanche (1-0-0)
The Colorado Avalanche have barely played so far this season. However, the one win they got was against a quality team. Colorado beat the Dallas Stars 6-5 in a game that the Avs hosted.
If Colorado had put up a better spread, won another game, or won in Dallas instead of in Denver, then they'd have a better position in these rankings. However, beating a good team to open the season still puts you on the map.
#7 Vancouver Canucks (2-0-0)
Perhaps the worst team that makes into our power rankings is the Vancouver Canucks. That doesn't mean that anything can be expected of them this season, however they did post two wins in their games. On Saturday, they survived by one goal to beat the Calgary Flames. On Sunday, they overcame a three-goal deficit to defeat the Carolina Hurricanes by a score of 4-3.
Both results were one-goal wins and both results came with Vancouver hosting. That does put a bit of a damper on what they achieved and it's a good enough reason to be skeptical of their chances going forward. However wins have to be a big criteria of any decent ranking system and the Canucks have two of those against no defeats yet.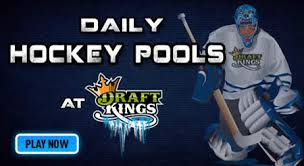 #6 Ottawa Senators (2-0-0)
The Ottawa Senators nabbed a couple of home wins to start the season. They beat the Toronto Maple Leafs 5-4 in overtime on the 12th and then beat a Montreal Canadiens team without Carey Price on Saturday 4-3. Montreal promises to be a better team when Price gets over the flu. If Ottawa had beaten the Canadiens with Price in net, then their win would have been of higher quality. However, 2-0-0 against Toronto and Montreal still puts you on the radar here.
#5 Tampa Bay Lightning (2-0-0)
The Tampa Bay Lighting have yet to hit the road this season. However, they've done what they could through two games at home. The Lightning have a 6-4 win over the Detroit Red Wings and a one-goal win over the Devils.
#4 Florida Panthers (2-0-0)
The Florida Panthers did the same thing as the Lightning – the Panthers hosted two games and beat both Detroit and New Jersey. However, in the case of the Panthers they put up a nice three-goal spread against the Red Wings, making their two wins of slightly better quality. Accordingly, they belong a little higher up than TB.
#3 San Jose Sharks (2-0-0)
The San Jose Sharks opened their season with a 2-1 victory over the Los Angeles Kings. That's a team that's considered about 8th favorite to win the Stanley Cup this season, so it was a pretty good win for the defending conference champs. The Sharks, unlike most teams in the power rankings here, also won a game on the road, however it was only against the Columbus Blue Jackets. Still, a win over a good team and win on the road make San Jose look pretty good through the first weekend.

#2 Pittsburgh Penguins (2-0-0)
Sidney Crosby hasn't appeared in a game yet this season. However the Penguins still have two wins in their two outings. The captain is following concussion protocol and is expected back sooner than later.
The Penguins hosted two games and they won them both by one a one-goal spread. In one game they defeated the Washington Capitals. That team is considered 2nd or 3rd favorite with a lot of sportsbooks to win the Stanley Cup (ie. William Hill). A win over them clearly makes the Penguins look like a strong team when it comes to early-season power rankings.
In their other outing, Pittsburgh defeated the Anaheim Ducks. The Ducks are a team still looking for their first win, however the general opinion on them is that they are contenders this season. With sportbooks rating them as 6th to 8th favorites for the Cup, Pitt beating them and Washington makes for a firm strength-of-schedule perspective, even with only one-goal spreads on home ice.
#1 St. Louis Blues (3-0-0)
The Blues are the only team in the NHL with three wins. They hosted two games and beat both Minnesota and New York by a score of 3-2. However, what makes St. Louis the standout team in the NHL through the first weekend isn't just their undefeated record. St. Louis defeated the Chicago Blackhawks, by three goals, in a game that was played in the Windy City. Given that Chicago are fourth favorites for the Cup a three-goal spread in the 'hawks own building makes the Blues look really good at this early stage of the season.