Strategies
Who Will Be The NBA Rookie For 2014-2015?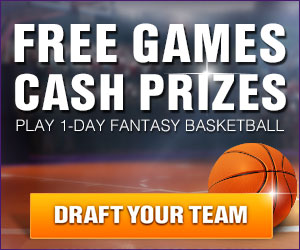 As the NBA season is winding down with just 10 games left before the playoffs. It really feels like just yesterday Andrew Wiggins, Jabari Parker, Julius Randle and Joel Embiid were sitting in the green room waiting to find out their fates on draft day. We saw Wiggins go #1 to Cleveland to team up with LeBron and Kyrie, we saw Milwaukee take a step in the right direction when adding Jabari Parker to the organization with the 2nd pick. While also seeing point guard Trey Burke the reigning NCAA POY get drafted to a Timberwolves team who immediately trade his rights to Utah. It was an interesting and crazy day to say the least. But honestly when is the NBA draft anything short of crazy?
This year's draft also featured the likes of Julius Randle and Dario Saric as well. Randle is the Kentucky Power Forward many saw as being one of the most NBA ready big men in the college game. He is a natural at both ends of the court and shined in his combine workouts which led to him being selected 7th by the Los Angeles Lakers. The 6'10 230 lb. Croatian Dario Saric was selected 12th by the Orlando Magic but immediately traded to Philadelphia for Elfrid Payton. Saric is only 20 yet he has become one of the most recognizable figures in European basketball, alongside Nikola Mirotic of Monetenegro. Saric is known for his sweet shot, great hands, nice size and his ability to really see the court. In his short stint as pro in Europe, he has already amassed two MVP awards from his Turkish League.  Saric is one of the best players in Europe but because he signed a contract with the Turkish team Anadolu Efes he cannot come play in the US for another year.

That being said let's take a look at some of the most impressive first year players who really burst onto the NBA scene and are making a name for themselves this year.  Many rookies in the NBA don't get the opportunity to start unless their reputation precedes them or someone on their team endures some kind of catastrophic injury. In the case of many of these young rookies, injuries by teammates will lead to them getting their first shot at real playing time in the NBA. Many rookies struggle for the obvious reasons of not being able to adjust to the strength and speed of their counterparts in their first year on the court. There are also those rookies who cannot overcome the hardships of having to be on time, or getting scolded for bad play. On the other hand there are also a handful of those first year guys who actually get it and end up putting together a nice package of games to round out their rookie campaign.
To many peoples surprise this year's rookie class has far exceeded what many scouts believed possible. We have seen talented players like Elfrid Payton in the past week grab 2 triple doubles for the Orlando Magic, we have seen Andrew Wiggins blossom into one of the best young 2 way athletic wingmen in league. We also have had the opportunity to see Nikola Mirotic evolve into what some are calling the next coming of Dirk Nowitzki. It's been one hell of a year for rookies to say the least.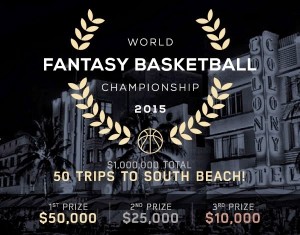 Unfortunately, the #2 pick in the draft Jabari Parker has been sidelined for most of the year with a torn ACL but before the injury he was averaging a solid 12.3 ppg, 5.5 rpg and 1.7 apg. Parkers numbers are quite impressive when you factor in he really wasn't completely comfortable in the Bucks offense before going down with the ACL injury. Parker went down only 25 games into his rookie campaign and because of that we didn't get a chance to see him really give Wiggins, Payton or Mirotic a run for their money.  Parker's numbers for next season should see a significant increase as he could easily raise his scoring and rebounding numbers with the addition of the pure point guard in Michael Carter Williams (Reigning Rookie of The Year) running the show.
When you take a good look at the overall stats of Rookies this year Andrew Wiggins easily has a hold on minutes, points which should give him the nod for Offensive Rookie of The Year. Wiggins has played some extremely efficient basketball for a rookie. He has chosen to look for his shots in the flow of the Timberwolves offense and you can see how his game has really evolved over the season. Wiggins is averaging a respectable 15.7 ppg (which led all rookies) and 4.3 rpg alongside 35.0 mpg(leads all rookies).
On the Defensive side, Nerlens Noel could easily be called one of the best young defensive rim protectors in the game. Noel was drafted in the 2013-2014 draft. He suffered from a torn ACL during college and actually sat out all of last year to get healthy for this season. His eligibility as a rookie is still intact because of this. When you take a look what Nerlens Noel has done this year, it is easy to say he is going to win and deserves the Rookie Defensive Player of The Year Award. Noel has been a rim protector since his college days at UK, but his prowess for reading lanes in the NBA has made him a huge threat to get steals and deflections. Noel has managed to stay somewhat healthy this year and has some very impressive defensive numbers because of it. Noel is averaging 1.8 spg, 1.9 bpg and 7.8 rpg in 66 games played which lead all rookies. Noel has a bright future and with the addition of Saric and Embiid the 76ers are going to be tall order for teams in the upcoming years.
A few players I think deserve some recognition for their play so far as rookies are the Orlando Magic's Elfrid Payton, and The Chicago Bulls Nikola Mirotic. The aforementioned Payton came out of Louisiana Lafayette and was seen before the draft as a top notch defender, with pure athleticism and very high basketball I.Q. The 6'3 Payton has been one of the more productive under the radar rookies this season . He is averaging an impressive 8.6 ppg, 4.2 rpg and leads all rookies in assists with 6.2 per game. He has emerged out of know where to take the NBA by storm. In Payton's last 6 games he is averaging almost a triple double with 16 ppg, 7.6 rpg and 9.6 apg (with 2 recorded triple doubles over that time). The Magic look to have a point guard of the future with Payton and their backcourt sure seems to shape out nicely with the rising play of Victor Oladipo. Payton is looking like he is going to be a fantasy stud for the future.
One guy who I have to mention even though his season averages of 9.6 points and 6.7 rebounds aren't exactly up to par is the European and Chicago Bulls Phenom forward Nikola Mirotic. Mirotic hails from Montenegro and has been playing basketball professionally since 2008. He was drafted into the NBA this past season. Mirotic has a skill set many haven't seen since Dirk Nowitzki. He is extremely coordinated for someone 6-10, he can create shots with ease and has a soft touch from deep. He is one of the few European players to really make a mark rebounding for the Bulls early in his career which I think separates him from Dirk or Toni Kukoc.  Mirotic when given the opportunity to shine has destroyed teams for 25 or more points 5 times this season while grabbing around 9.5 rpg when he does go over 25 ppg. When Coach Tom Thibedeux gives Mirotic minutes he gets great production and hustle added with some shot making ability. Thibedeux is on record as saying he loves what Niko brings to the table as a stretch player. When you look at the statistics and then factor in the fact Nikola Mirotic is only getting 27 mpg on the season you have to wonder what he would do with 36-38 minutes of work. Mirotic would be in the running if he played starter minutes, but he plays behind Pau Gasol and Taj Gibson which obviously decreases his value. Once Mirotic gets his shot, he will likely start to go crazy and score at will while he creates his own legend in Chicago.  But so far many Chicago fans are becoming accustomed to seeing him go for 20 a night.