The long Thanksgiving Holiday weekend has come to an end leaving us all a little down to start the work week. Luckily for daily fantasy basketball owners FanDuel has a solid slate of cash lineups and tournaments to enter tonight to take advantage of the eight game NBA schedule taking to the hardwood.
As we start to look around at the NBA schedule tonight, the big headlines to watch is whether or not some of the big names will suit up. Currently Kevin Durant, Ben Simmons, Stephen Curry and Kristaps Porzingis headline the top of the injury report to begin the early afternoon today. Of that group, we expect to see Curry on the court tonight but the other three you will need to watch as the day moves on before setting your final rosters.
Now before we get to who we like and our fantasy sleeper plays of the night, let's take a deeper look at a few of the matchups we really like tonight.
Brooklyn Nets @ Houston Rockets
Now this game might not be very close at the final buzzer but we expect to see a ton of scoring in this contest even if it is all coming from the Rockets. Entering tonight's matchup these two teams love to play at a very fast pace as the Nets currently rank tied in the NBA for pace of play while the Rockets sit at 8th in the NBA.
Los Angeles Lakers VS Los Angeles Clippers
You can't call tonight's contest a home game for either as both teams enter Monday Night's matchup struggling. On one side, you have a Lakers team that ranks 10th in the NBA in points allowed per contest while the Clippers enter ranked 15th while both teams allowing over 100 points per contest. Look for a scoring splurge to happen as neither of the teams look good on the defensive side of the floor.
NBA FanDuel Fantasy Sleepers for Monday November 27th, 2017
PG –Jerryd Bayless &Ish Smith
SG – Buddy Hield& Terrence Ross
SF – PJ Tucker &Semi Ojeleye
PF – Trevor Booker &Dwight Powell
C –KostaKoufos or Zaza Pachulia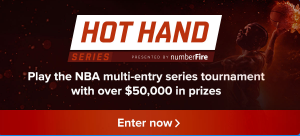 Point Guards Options for FanDuel on November 27th, 2017
Damian Lillard & Darren Collison
At the point guard position, we tossed around a few names that we will use to build our daily fantasy basketball lineups around. At the top of that list sits Lillard who might have one of the better matchups of the evening against a New York Knicks team that ranks fourth in the NBA in fantasy points allowed to opposing point guards. Despite considering stacking Lillard with the likes of Curry or Chris Paul, we elected to go a little cheaper with Collison based on his matchup against the Orlando Magic tonight. Entering tonight the Magic rank 2nd in the NBA in fantasy points allowed to point guards, add that to the fact both of these teams rank in the top 10 in the NBA in pace of play makes this a key matchup to build around.
TopPoint Guard Options:Steph Curry & Chris Paul
Mid-Tier Point Guard Options:Dennis Smith Jr & Reggie Jackson
Fantasy Sleeper Options:Jerryd Bayless &Ish Smith
Shooting Guard Options for FanDuel on November 27th, 2017
James Harden & Buddy Hield
It is hard for us to look past Harden nearly any night he is taking the court and the same is said for tonight as we expect to see him take advantage of a very bad Nets defense. While some concerns over a possible early exit if the Rockets get too big of a lead but he is still worth the shot. Meanwhile, since we elected to go with three top tier players we needed to find a little cash around the board opening up the door for the Sacramento Kings shooting guard tonight. As Hield has been inconsistent at times, he showed in his last outing the potential he has finishing with a season high 27 points against the Clippers.
Top Shooting Guard Options:N/A
Mid-Tier Shooting Guard Options:Lou Williams & Tim Hardaway Jr.
Fantasy Sleeper Options:Terrence Ross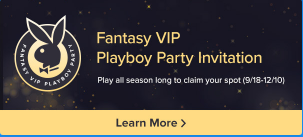 Small Forward Options for FanDuel on November 27th, 2017
LeBron James & Joe Harris
Here is the end of our big time fantasy stack surrounding James, Harden and Lillard as we love his matchup tonight against the 76ers. For the Cavaliers, James needs to continue to take over the load on both sides of the floor against a very solid 76ers team that has a lot of talent. James enters tonight's contest having posted at least 55 fantasy points in five of his last six games. In the other slot we elected to go with one of our three sleepers of the night in Joe Harris who we really like on most nights. The Nets small forward continues to see over the 20 minute mark opening up the door for us to add him to our daily fantasy basketball lineup.
Top Small Forward Options:N/A
Mid-Tier Small Forward Options:DeMarre Carroll & Trevor Ariza
Fantasy Sleeper Options:Semi Ojeleye & PJ Tucker
Power Forward Options for FanDuel on November27th, 2017
Trevor Booker& Dwight Powell
We stuck straight to our fantasy sleepers tonight at the power forward position despite liking some of the other top to mid tier options. Now before saying we are crazy, many of the top winning lineups in GPP tournaments this season have included 2-3 sleeper options while allowing the owner to spend. For us this is the position to go cheap with tonight as Booker should see some extended minutes while Powell has shown at times he can contribute 20 plus fantasy points which in return would deliver you nearly six times value.
Top Power Forward Options:LaMarcus Aldridge & Blake Griffin
Mid-Tier Power Forward Options:Kyle Kuzma& Zach Randolp
Fantasy Sleeper Options:Jae Crowder &SkalLabissiere
Center Options for FanDuel on November 27th, 2017
Zaza Pachulia
Call us crazy but we are looking at this lineup straight through the high upside each of these options could deliver while understanding that to cash in big in GPP lineups you have to take a gamble. The Warriors center should continue to see some additional minutes with Kevin Durant out. Entering tonight, Pachulia is riding back to back 27 plus fantasy performances and has a very favorable matchup against a Kings team that ranks 3rd in the NBA in fantasy points allowed to centers.
Top Center Options: Nikola Vucevic& Joel Embiid
Mid-Tier Center Options:Clint Capela& Kevin Love
Fantasy Sleeper Options: Al Jefferson & Alex Len