Strategies
eSports Meet Daily Fantasy Sports – Two Revolutions In Gaming Entertainment Join Forces

Are video games a sport?  Regardless of your answer to this often debated topic the fact is video gamers are now traveling the world, training at elite levels and performing in front of thousands if not millions of eSport fans.  Even if you do not believe eSports are a sport it is impossible not to recognize their growing popularity among sports communities.  International by nature and global by reach, eSports are starting to quickly make there way into mainstream parts of society and are finding themselves spreading all over the world at a rapid rate.  Once only watched by hardcore gaming enthusiasts, eSports are now enjoyed by even the most casual of gaming fans the world over.  Now with huge tournaments and prize pools, prolific eGaming athletes, live streaming platforms, paid sponsorships and major companies and brands supporting the phenomenon, eSports are becoming increasingly more interesting to a plethora of different gaming interests.  One such meshing of the sports minds is now eSports and daily fantasy sports.  Similar in game play and entertainment value these two online sports sectors are a match made in wall street dreams.  In fact the two are becoming more intertwined everyday and proof of this is taking place right before our eyes.  Lets look at the three major eSports gaming options that are now providing real world proof that eSports and daily fantasy sports were meant to be together.
DraftKings eSports Daily Fantasy Sports: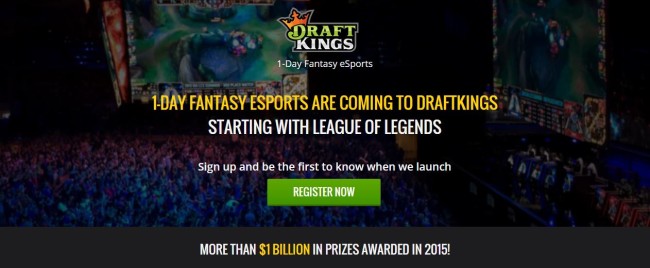 When the biggest name in daily fantasy sports starts to offer something no matter who you are in the industry you probably at least take notice.  Well DraftKings is now offering eSports which should legitimize there place within DFS gaming options.  Starting with the eSports game League of Legends we will have to see what can become of DraftKings eSports.
DraftPot eSports Daily Fantasy Sports:

A new comer to the daily fantasy sports space DraftPot is a pickem style based DFS platform that offers a wide variety of sports and game choices.  One of those sports happens to be eSports front runner League of Legends.  A player friendly site focused on daily fantasy sports experience and gaming environment you can rest assured if eSports gaming is to survive within the daily fantasy sports partnership and framework then DraftPot will be a brand you will want to remember.

Vulcun eSports Daily Fantasy Sports: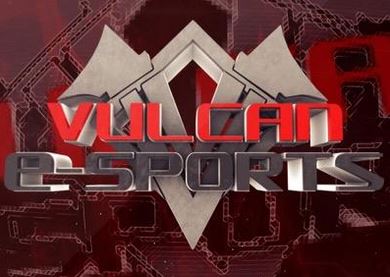 As the pioneer and premiere daily fantasy eSports site Vulcun is a known industry leader that is already innovating and expanding the eSports industry daily.  From live integrated in-site eSports Twitch streams to a multi eSport game selection Vulcun has it all for those most interested in eSports as a daily fantasy sports option.  Featuring Call of Duty, Counterstrike, Dota and League of Legends there is no current industry player that matches the Vulcun selection of daily fantasy eSports options.  Already paying out over 10 million dollars in its first year of operation there is no end in sight for the heights this leader in eSports fantasy sports can reach.
Both now billion dollar markets daily fantasy sports and gaming / fantasy eSports are easily two of the fastest growing segments in sports entertainment.  As leisure activities attracting like mined individuals and interest groups DFS and eSports have great cross over appeal with each other and it will be interesting to see how well they integrate with sports and gaming fans.  If DraftKings, DraftPot and Vulcun all believe eSports and daily fantasy sports to be a good fit its hard not to get excited about this new joint concept in sports entertainment.  Think you have what it takes to move your knowledge of sports over to the screens of virtual gamers and eSports video game tournament competitions?  Sign up for one of the above sites and prepare for a new revolution in online egaming entertainment.  Soon the fascination of daily fantasy sports will collide with the explosiveness of video game competitions to make for even more excitement and playing options within the daily fantasy sports market.  What are you waiting for?  Enjoy watching the next big video game tournament with a little something extra on the line…
Who said eSports would never fill stadiums?