Strategies
NBA FanDuel Lineup for Friday February 2nd 2018

The NBA Schedule is action packed to kick off what looks to be an exciting weekend for DFS owners. Tonight's schedule features a nine-game slate presenting DFS owners a ton of options to build around. At the top of the list the top options include Anthony Davis, Russell Westbrook and Kevin Durant.
While all three of those options are worth building around, one option that could present an interesting dilemma for DFS owners tonight is Giannis Antetokounmpo. The Milwaukee Bucks star suffered an injury late the teams Thursday Night contest against the Minnesota Timberwolves. If the Greek Freak suits up the big question mark is how effective he will be, if he is out it opens up the door for someone like Khris Middleton and Tony Snell to put together big-time fantasy performances.
Before we take a look at our Fantasy Sleepers and Fantasy Basketball Options for DFS owners to consider tonight, here is a quick look at the nine games on the NBA Schedule for Friday February 2nd, 2018.
NBA Schedule for Thursday February 2nd, 2018
Indiana Pacers @ Charlotte Hornets
Portland Trailblazers @ Toronto Raptors
Atlanta Hawks @ Boston Celtics
Los Angeles Lakers @ Brooklyn Nets
New York Knicks @ Milwaukee Bucks
Miami Heat @ Philadelphia 76ers
New Orleans Pelicans @ Oklahoma City Thunder
Utah Jazz @ Phoenix Suns
Golden State Warriors @ Sacramento Kings
Now that we know who else is in action around the NBA tonight, let's take a look at our Fanduel Fantasy Sleepers for DFS owners to take advantage of tonight.
NBA FanDuel Fantasy Sleepers for Friday February 2nd, 2018
Tony Snell ($4,000)
While Snell is a big time gamble any night of the week he will be well worth the gamble tonight in GPP lineups with the current roster situation in Milwaukee. Currently the Bucks could be without multiple options tonight as Eric Bledsoe, Malcolm Brogdon and even Giannis Antetokounmpo all could be out of the lineup tonight. This should open up the for Snell and Matthew Dellavedova to see extended minutes on Friday Night.
Ed Davis ($4,600)
Much like Snell, the Portland Trailblazers power forward could benefit from an injury situation to see extended minutes tonight. For the Trailblazers Jusuf Nurkic is battling a quad injury that forced him to leave the teams contest early on Wednesday. In his last five contests with at least 20 minutes on the floor Davis has rewarded his DFS owners with three 30 plus fantasy performances and two contests with at least 25 points.
Other fantasy sleepers/bargains to consider include Frank Kaminsky, Quincy Acy, Joe Ingles, Kosta Koufos (Monitor Team's Injury Report) & Lance Stephenson.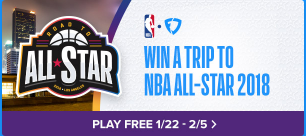 That said here are the NBA Daily Fantasy Basketball options we like for Friday February 2nd, 2018
Point Guards Options for FanDuel on Friday February 2nd, 2018
Top Point Guard Options: Russell Westbrook & Steph Curry
Mid-Tier Point Guard Options: Terry Rozier, Ricky Rubio & Darren Collison
Fantasy Sleeper Options: Matthew Dellavedova & George Hill
The money is all in on the top group of top tier options taking to the floor tonight at the point guard position. For us it will be hard not to consider building your FanDuel lineups around either Westbrook or Curry, while stacking them also is a solid option. Westbrook enters Friday Night red hot posting at least 60 fantasy points in five of his last seven games. Meanwhile, Curry despite a disappointing performance a few nights ago, Curry has been one of the more consistent options posting over 40 fantasy points in five of his last seven contests. Along with these two options both Damian Lillard and Kyle Lowry are worth taking a look at. Rolling down our list, if you are looking for a few cheaper options you could consider Rubio who will face off against a Suns team that ranks 5th in DVP against the point guard position, while someone like Hill will have additional opportunities against a Warriors team that likes to move the ball up and down the floor.
Shooting Guard Options for FanDuel on Friday February 2nd, 2018
Top Shooting Guard Options: DeMar DeRozan
Mid-Tier Shooting Guard Options: Donovan Mitchell, Khris Middleton & Jordan Clarkson
Fantasy Sleeper Options: Tony Snell, Jeremy Lamb & Courtney Lee
When you're looking at the shooting guard position tonight you could consider going a few different directions including stacking heavy with a combination of Mitchell, DeRozan and even someone like Jrue Holliday. For us though our top option at the position tonight is Mitchell who will be facing off against a Suns team that ranks 1st in DVP against the shooting guard position. Meanwhile another strong candidate to consider tonight at the shooting guard position is Khris Middleton who could be the Bucks main weapon on both sides of the floor tonight if Bledsoe, the Greek Freak and Malcolm Brogdon all miss action. Meanwhile, Middleton's teammate Snell should see an uptick in minutes tonight something we like as we look for our DFS options in GPP tournaments.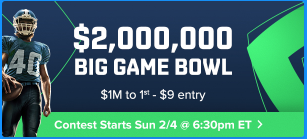 Small Forward Options for FanDuel on Friday February 2nd, 2018
Top Small Forward Options: Kevin Durant
Mid-Tier Small Forward Options: TJ Warren, Josh Richardson & Jaylen Brown
Fantasy Sleeper Options: Allen Crabbe & Lance Stephenson
DFS owners will play the wait and see game today to see how the progress of the Greek Freak plays out. For us we expect the Bucks star to be out based on previous reports indicating he was having a difficult time putting weight on it after the game. That said the small forward position still has a few solid options including Durant. The Warriors small forward has been consistent for DFS owners looking to cash in on cash lineups. That said, tonight he will have a chance against a Kings team that ranks 9th in DVP against opposing small forwards. Along with Durant, we like the options available in the mid-tier range as Richardson faces off against a 76ers team that has ranked 4th in DVP against the position over the past month while Brown gets a shot at a Hawks defense that ranks 2nd against the position.
Power Forward Options for FanDuel on Friday February 2nd, 2018
Top Power Forward Options: Anthony Davis
Mid-Tier Power Forward Options: Derrick Favors, Carmelo Anthony, Zach Randolph & Draymond Green
Fantasy Sleeper Options: Quincy Acy
The easiest FanDuel option of the night for DFS owners will come from the power forward position as Davis looks to be a sure lock for us tonight. The Pelicans big man will now look to take over the role down low while picking up the slack left behind with Cousins out of the lineup. Davis enters tonight's contest with two 60 plus fantasy performances over his last three games and four games with at least 59 fantasy points over his last five overall. Along with Davis the options are there at the power forward position as five of the top six teams in DVP against power forward are in action. This opened up the door for Favors who will face off against the Suns (1st in DVP), Anthony (2nd in DVP) while Randolph and Green will square off. Meanwhile with Rondae Hollis-Jefferson expected to be out, Acy should benefit from the minute increase and the fact he faces a Lakers team that is 6th in DVP against the position.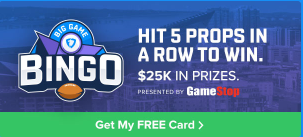 Center Options for FanDuel on Friday February 2nd, 2018
Top Center Options: Dwight Howard
Mid-Tier Center Options: Al Horford, Julius Randle & Enes Kanter
Fantasy Sleeper Options: Kosta Koufous & Bam Adebayo
No DeMarcus Cousins for the rest of the season will leave DFS owners looking for another top option at the Center position. For us we like Howard tonight as a consistent option who has posted at least 50 fantasy points in four of his last six games. Add that to the fact he faces a Pacers team that ranks 2nd on the year in DVP against the position makes him a solid option. Meanwhile, the mid-tier level might be the better play tonight to free up some cash. Horford will look to take advantage of a very bad Hawks team (3rd in DVP). Meanwhile Randle and Kanter will face off against teams that have struggled against centers this season. Randle in a previous matchup against the Nets posted 10 points to go with six rebounds, two assists and a block in just 16 total minutes. On the gamble side someone like Koufous is worth the risk as Willie Cauley-Stein continues to deal with a knee injury.
Can Russell Westbrook reward his DFS owners with another 60 point performance, will Tony Snell step up with the Greek Freak out of the lineup.