The final few weeks of the NFL Schedule has arrived leaving DFS owners just two more weeks of opportunities to cash in on FanDuel. Despite only having four games this weekend during Wild Card Weekend, the contests on FanDuel are still exciting including a chance to take home a top prize of $250k in the $1M NFL FanDuel Saturday Million contest.
One tip for every DFS owner entering Saturday is to not forget about what time the lineups lock on Saturday with the first contest kicking off at 4:35pm ET. That said here is a quick look at the four NFL Wild Card contests taking place this weekend.
Saturday January 6th, 2018
Tennessee Titans @ Kansas City Chiefs (4:35pm ET kickoff)
Atlanta Falcons @ Los Angeles Rams (8:15pm ET kickoff)
Sunday January 7th, 2018
Buffalo Bills @ Jacksonville Jaguars (1:05pm ET kickoff)
Carolina Panthers @ New Orleans Saints (4:40pm ET kickoff)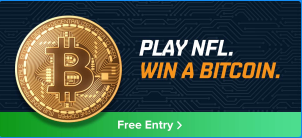 Here is our DFS Football Options we like for Wild Card Weekend 2018 around the NFL.
2018 NFL Daily Fantasy Football Options Wild Card Weekend
Quarterback – Matt Ryan
As we look to the eight quarterbacks taking to the field tonight you can make a debate for many of them including Alex Smith and Drew Brees. For us though we have elected to focus on the GPP tournaments and with an option that has the potential to put together a big time performance in any week. That option is Ryan despite a difficult matchup against a very good Rams defense. For us we expect to see some points scored in this contest opening up the chance for Ryan to put together a strong performance in a win or a loss.
2nd Fantasy Quarterback Option – Drew Brees
3rd Fantasy Quarterback Option – Alex Smith
Running Backs – Todd Gurley II & Devonta Freeman
We just can't sleep on Gurley in the opening round of the playoffs as we expect the Rams to turn to him early in often both on the ground and through the air. Gurley enters this game topping the 27 plus mark in three straight games while topping the double digit mark in 10 straight games. Meanwhile despite the matchup we expect to see Freeman very active in the passing attack for the Falcons helping his fantasy value on Saturday Night. Freeman has seen 11, 3 and 7 targets over his last three games while finding the end zone in three of his last four contests.
3rd Running Back Option – Kareem Hunt
4th Running Back Option – Mark Ingram
Wide Receivers – Julio Jones, Allen Hurns & Sammy Watkins/Cooper Kupp
Now the top option here could go a few directions depending on who you elect to go with under center. For me since we have elected to go with Ryan it will be hard to look past Jones unless you go with a sleeper option in Mohamed Sanu. Jones enters this contest seeing double digit targets in back to back games (11 each) as well as in seven of the Falcons last 11 games. Along with Jones we turned to the other side as we expect to see the Rams wide receiver corps to put together a strong performance. For us we like Kupp over Watkins but both are solid options this Saturday Night. Watkins enters with five double digit performances over his last eight while Kupp has three of his last five games. Meanwhile our last option is a cheap option as we turned to Hurns as we expect the Bills to try to do everything to slow down the Jaguars rushing attack. Hurns has seen at least four targets in four straight games while finishing with double digit fantasy numbers in two of those contests.
Top Wide Receiver Options – Michael Thomas & Tyreek Hill
Mid-Tier Options – Cooper Kupp, Ted Ginn Jr & Corey Davis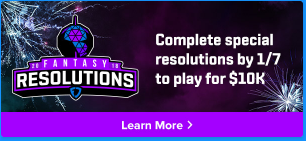 Tight End – Austin Hooper
When you have a limited crop of options you have to take some shots and that is what we did at the tight end position. While Travis Kelce and Greg Olsen are the sure lock picks, neither had the cap amount that would allow us to spend heavy at both running back and wide receiver. In the end, we elected to go with Hooper as another weapon for Ryan. Hooper has at least four targets in seven of his last ten contests.
Top Tight End Options – Travis Kelce & Greg Olsen
Wil Lutz – Kicker & Kansas City Chiefs – Defense.
Rounding out our roster for the weekend is the Saints kicker Lutz and the Kansas City Chiefs defense. In his two previous matchups against the Panthers Lutz posted seven and 12 fantasy points for his fantasy owner. Add that with the fact this matchup will be in doors makes him a safe pick. On the defensive side of the ball we elected to go with the Chiefs over Jaguars simply based on the fact that the Titans offense has struggled over the past few weeks as Marcus Mariota looks not 100% healthy.
Don't forget to set your FanDuel Lineups today to take advantage of some great contests this Saturday including the 1. M NFL FanDuel Sunday Million with a top prize payout of $250k.