Strategies
NBA FanDuel Lineup for Monday January 29th 2018

The Monday Morning Blues won't slow us down today as we continue to look at the top daily fantasy basketball options on FanDuel for DFS owners. Tonight, the NBA schedule stays busy with a solid six game slate to take advantage of including a prime time showdown in Milwaukee between two of the top options for DFS owners to build around.
On one side, you have Joel Embiid who will look to lead his Philadelphia 76ers to a big win on the road. Entering tonight, Embiid is riding back to back 40 plus fantasy performances as well as well as even over his last 11 contests. On the other side you have Giannis Antetokounmpo who after missing back to back games has rewarded his DFS owners with two big time fantasy performances of 52.8 and 78.1 points.
While both of these options are solid options for DFS owners to build around tonight, let's take a quick look at tonight's six game slate to see what other options we will have to work around.
NBA Schedule for Monday January 29th, 2018
Charlotte Hornets @ Indiana Pacers
Minnesota Timberwolves @ Atlanta Hawks
Phoenix Suns @ Memphis Grizzlies
Philadelphia 76ers @ Milwaukee Bucks
Miami Heat @ Dallas Mavericks
Boston Celtics @ Denver Nuggets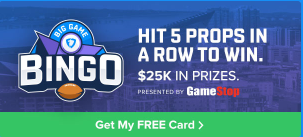 Now that we know who else is in action around the NBA tonight, let's take a look at our Fanduel Fantasy Sleepers for DFS owners to take advantage of tonight.
NBA FanDuel Fantasy Sleepers for Monday January 29th, 2018
Tyus Jones – $3,800
One of our fantasy sleepers tonight we have high on our board of options tonight is the Timberwolves backup point guard. Jones who saw an increase of minutes on Saturday due to an injury sustained by Jeff Teague. Jones rewarded his fantasy owners that night with a 28.9 point fantasy performance. If Teague is ruled out for tonight's contest look to add Jones to a few of your rosters against a very bad Hawks defense.
Justise Winslow – $4,300
Here's another fantasy sleeper option is worth the look tonight as he continues to see consistent minutes night in night out after his return to the court. As long as the Heat's small forward continues to see between 25-30 minutes a night he is well worth the risk in GPP tournaments.
Other fantasy sleepers/bargains to consider include Andrew Harrison, Terry Rozier (Injury), Timothe Luwawu-Cabarrot, Josh Jackson, Kelly Olynyk & Maxi Kleber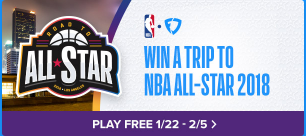 That said here are the NBA Daily Fantasy Basketball options we like for Saturday January 27th, 2018.
Point Guards Options for FanDuel on Monday January 29th, 2018
Top Point Guard Options: N/A
Mid-Tier Point Guard Options: Goran Dragic, Eric Bledsoe & Dennis Schroer
Fantasy Sleeper Options: Andrew Harrison & Terry Rozier (Injury)
Looking at this group of point guards makes it very difficult to lock on to either of the top two options in GPP tournaments. Neither Irving or Walker are consistent in topping 40 fantasy points a night let alone the 50 point mark. That said we like the mid-tier to fantasy sleeper group of options tonight. For us it will be hard to look past either Dragic or Schroder who have top 8 DVP matchups while Bledsoe continues to be a solid play night in and night out Meanwhile both Harrison and Rozier if he plays are worth a look while freeing you up some salary cap space.
Shooting Guard Options for FanDuel on Monday January 29th, 2018
Top Shooting Guard Options: Tyreke Evans (Injury) & Devin Booker
Mid-Tier Shooting Guard Options: Khris Middleton, Will Barton & Nicolas Batum
Fantasy Sleeper Options: Timothe Luwawu-Cabarrot, Tony Snell & Myke Henry
We suggest DFS owners pay close attention to the injury report throughout the day to see which players will and not play tonight. One of those guys we are paying extra close attention to is Tyreke Evans who has missed the previous two games, if he plays look to ride him in a few of your GPP lineups against a Suns team that ranks 1st in the NBA in DVP against shooting guards. Meanwhile two guys we have high on our lineup boards tonight are Middleton and Booker. Middleton will face off against a 76ers team that ranks 9th on the year in DVP against shooting guards while Booker faces a Grizzlies team that ranks 4th in DVP against the position over the past month.
Small Forward Options for FanDuel on Monday January 29th, 2018
Top Small Forward Options: Giannis Antetokounmpo & Jimmy Butler
Mid-Tier Small Forward Options: Robert Covington, Jaylen Brown & Harrison Barnes
Fantasy Sleeper Options: Michael Kidd-Gilchrist & Justise WInslow
If you're the type of DFS owner that likes to stack two or three of the top tier fantasy options the small forward position might be the slot to do it tonight. For us we love both the Greek Freak as well as Butler to build our lineups around. If Antetokounmpo suits up and is on the floor it is hard to look past the MVP candidate who has posted at least 52 fantasy points in four straight games on the floor. Meanwhile Butler will look to take advantage of a Hawks team that ranks first in DVP against small forwards this season. While we love both of the top options you can find some solid value here as well with guys like Covington, Brown and Barnes. Brown should see extended minutes with Marcus Smart out an if Rozier's ankle injury forces him out it should add additional minutes. Meanwhile on the sleeper side MKG should be able to take advantage of a Pacers defense that ranks 2nd in DVP against the position over the past month.
Power Forward Options for FanDuel on Monday January 29th, 2018
Top Power Forward Options: Ben Simmons
Mid-Tier Power Forward Options: Jarell Martin, Marquese Chriss, Thaddeus Young & Domantas Sobanis
Fantasy Sleeper Options: Marcus Morris, Kelly Olynyk & Maxi Kleber
The big question tonight is where to start at the power forward position? If your in cash lineups you will look to guys like Young, Sobanas an even Trey Lyles. Meanwhile in GPP lineups Simmons is nearly a must use based on his six to seven times potential. That said Morris is a nice option under the $5k mark who will face off against a Nuggets team that ranks 5th in DVP against the position over their past 13 contests. In the end, if want to free up cash to spend heavy at small forward you might look to either Olynyk an Kleber to team up with Morris.
Center Options for FanDuel on Monday January 29th, 2018
Top Center Options: Karl-Anthony Towns, Nikola Jokic & Joel Embiid
Mid-Tier Center Options: Hassan Whiteside & Myles Turner
Fantasy Sleeper Options: Greg Monroe
Rounding out our list of DFS options is the center position where much like the small forward position DFS owners have to look to spend if they want to cash in tonight. That said our top fantasy play of the night is Anthony-Towns who will be going up against a Hawks defense that has struggled against opposing centers. Entering tonight the Hawks have allowed the most fantasy points to opposing centers over the past four weeks. While Anthony-Towns is high on the list you could look to someone like Turner who also has a solid fantasy matchup.
Which top tier fantasy option will turn in a 70 point fantasy performance for their DFS owners tonight? Can we see a big time performance from a few fantasy sleepers!