Strategies
Starting Pitchers for Tuesday August 5th
David Price makes his debut for the Detroit Tigers while headlining a great list of starting pitchers on Tuesday. Price  was traded to the Detroit Tigers prior to last Thursdays trade deadline. The Tigers lefty will make his first start for the club and should get a ton of action in daily fantasy leagues.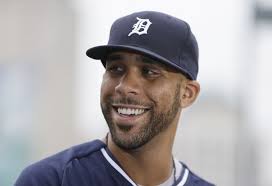 Price has not posted the same caliber of numbers as we have seen from him in the years past but has been solid. In his last ten starts for the Tampa Bay Rays, Price allowed three or fewer earned runs in each start lowering his season earned run average to 3.11 over that stretch picking up six straight wins.
While all eyes are focused on Price on Tuesday some of the other games top starters also take the mound for their respective clubs. The list includes Clayton Kershaw, Felix Hernandez and Johnny Cueto  to fill your fantasy needs.
Cueto has allowed one run over his last 14 innings with 18 strikeouts over that stretch. The other two starters might be the two best in baseball right now for their respective clubs. Hernandez has not allowed more than two earned runs in his 13 outings. Kershaw is tied for the league lead with 13 wins and leads all of Major League Baseball with  1.71 earned run average.
Gio Gonzalez and Tim Lincecum both have solid matchups on Tuesday August 5th. Gonzalez and the Washington Nationals take on the New York Mets. In his career the Mets have faced Gonzalez 102 times picking up only 22 career hits while posting a .216 batting average. The Mets have hit three home runs and drove in 12 runs in that stretch against Gonzalez.
Tim Lincecum will face off against a Milwaukee Brewers team that is hitting a combined .215 all time against him.  Lincecum has struggled in his last two outings, but prior to that, he has allowed a combined four earned runs over six outings including a no hitter.

Tim Lincecum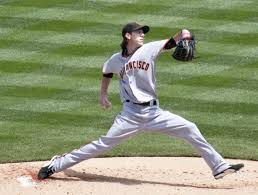 The biggest fantasy starter taking the mound on Tuesday might be Baltimore Orioles right hander Bud Norris. Bud Norris has been a bright spot for the first place Baltimore Orioles this season, posting  a 3.69 earned run average in 18 starts. In his last ten starts Norris has allowed one or fewer runs in five of them, including zero on Saturday against the Los Angeles Angels.
The list of possible fantasy starters are endless on Tuesday!