Strategies
Top 10 Fantasy MLB Starters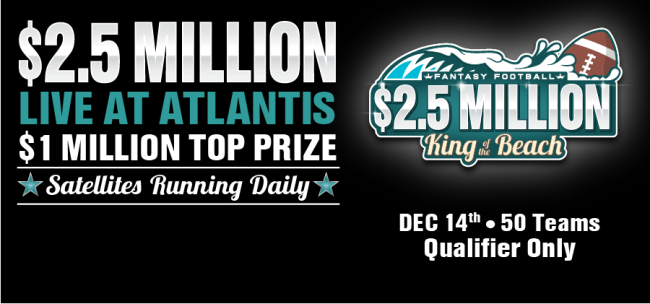 Corey Kluber's dominance lands him at number one for fantasy starters to pitch. Kluber, who has put together a brilliant five game stretch for the Cleveland Indians picking up four wins over that stretch.  In his last five starts, Kluber has pitched 40 innings, allowing only three earned runs and striking out 45 batters.
Over the last 30 days there wasn't a better pitcher in baseball as he is tied for the lead with wins, second in strikeouts and tied for the lead in innings pitched. The stretch pushed his record to 13-6 while lowering his earned run average to 2.46.
Here are the top 10 fantasy starters to start down the stretch:
1. Corey Kluber, Cleveland Indians: Kluber continues to emerge as one of the games top fantasy starters. His next two starts are expected against the Baltimore Orioles and then against the Houston Astros both at home.
2. Clayton Kershaw, Los Angeles Dodgers: It is hard not to put Kershaw on the top of this list, but Kluber has earned it based on how he has pitched over the last 30 days. Kershaw has been brilliant as well pitching 40 innings with three wins over his last five starts.
3. Felix Hernandez, Seattle Mariners: The Mariners starter has not allowed more than two runs in any start since May 12th. In that stretch, Hernandez has made 16 starts for the team and earned nine wins. Ten of those 16 starts, Hernandez allowed 1 or fewer runs.
4. Cole Hamels, Philadelphia Phillies: Hamels, who made it through the trade deadline to remain a Philly has continued his dominance. In his last five starts, Hamels posted a 3-1 record with a .73 earned run average. His one lost came in a 4-0 loss to the Washington Nationals with Hamels only allowing one earned run.
5. Chris Sale, Chicago White Sox: The only downside with Sale is the fact he plays for a very bad Chicago White Sox team. In his last five starts, Sale has allowed seven earned runs with a MLB high 48 strikeouts.



6. Doug Fister, Washington Nationals: Over his last 10 starts, Fister has allowed a combined 16 earned runs. The Nationals starter picked up 7 wins pushing his season total to 12 and lowered his earned run average to 2.34.
7. Chris Tillman, Baltimore Orioles: The O's starter had a rough stretch, but seems to have gotten back on track of late. Tillman has allowed eight earned runs over his last five starts with a 2-0 record. The upside to Tillman is the Orioles ability to score runs.
8. James Shields, Kansas City Royals: It is hard not to put a few Royals on this list as they have been the hottest team in baseball. Shields has been one of the studs on the staff pitching to a 2-1 record. His next two starts come against two of the bottom teams in baseball with the Minnesota Twins and Texas Rangers.
9. Tyson Ross, Sand Diego Padres: Ross has had one of the best 10 game stretches in all of baseball but doesn't have the wins to show for it. In that stretch Ross has picked up only five wins with four losses despite only allowing 13 earned runs.
10. Vance Worley, Pittsburgh Pirates: The Pirates starter has made only 10 starts this season picking up five wins. In his last last five starts the righty has allowed 2 or fewer runs in each start including 16 strikeouts in his last two starts.